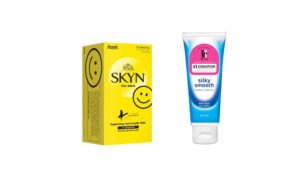 Ansell's Sexual Wellness division will launch campaigns with the McGrath Foundation and beyondblue, committing a portion of sales from some its best-selling products to the charities.
From every sale of Ansell Skyn Original 20-Pack Condoms during October and November, $1 will be donated to beyondblue, helping the charity to provide information and support to men in difficult times, and promoting good mental health for all. Meanwhile, $1 from every Coles sale from feminine hygiene brand amele's Essential Intimate Wash and Intimate Freshen-Up Wipes, and Ansell's Silky Smooth Personal Lubricant will be donated to the McGrath Foundation in November, helping fund the charity's Breast Care Nurse program.
"Sexual health is at the core of what we do, but we see the overall health and happiness of our customers as fundamental to the success of our business as a whole," Ansell President and General Manager of Sexual Wellness Jeyan Heper said. "Our partnerships with beyondblue and McGrath Foundation support this vision and are just one of the things we're doing to help make a positive impact in Australia."
The company says that in the last decade it has donated more than 2.5 million condoms to organisations including charities, medical clinics, crisis accommodation centres, hostels and schools. This year alone, Ansell says it has donated 300,000 condoms to Family Planning Australia and sexual-education programs in schools around the country.