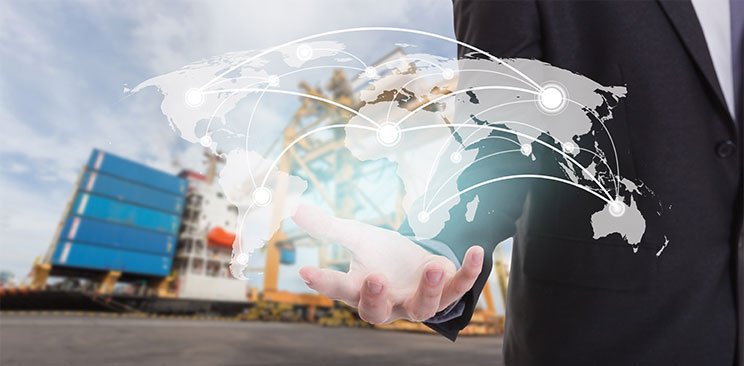 Thirty-nine of the world's top 250 retailers now operate in Australia and Woolworths and Wesfarmers remain the only local names included in the ranking, according to the 2016 Global Powers of Retailing report from Deloitte.
Woolworths and Wesfarmers are ranked 21st and 23rd, respectively. While these retailers' rankings have slipped for a second consecutive year (from 18th and 22nd, respectively, versus last year), the decrease is primarily due to a circa nine per cent depreciation in the Australia dollar against the US dollar, rather than a contraction in revenues.
The '2016 Global Powers of Retailing' report identifies the 250 largest retailers around the world based on publicly available data for fiscal 2014 (encompassing companies' fiscal years ended through June 2015) and analyses their performance based on geographic region, primary product sector, e-commerce activity and other factors. It also reviews the world's 50 largest e-retailers, provides an outlook for the global economy and an analysis of market capitalisation in the retail industry.
David White, partner and national leader of Deloitte's Retail, Wholesale and Distribution Group, says the Australian market remains relatively unsaturated
by the world's largest retail brands compared to the US and European markets. However, Australia is set for further international retailers to enter its market in 2016.
"With just 16 per cent of the world's top 250 retailers currently operating in Australia, coupled with a relatively stable economy, significant discretionary spend and strong consumer demand for international brands and products, we can expect further disruption in the market with new entrants highly likely," he said.
"Australian retailers will need to be vigilant in ensuring they are differentiating themselves from their competitors by offering the right product range and mix and delivering a service, in-store and online, that meets their customers' expectations."
Global insights
The Top 250 global retailers generated aggregated revenues of US$4.5 trillion ($6.5 trillion) in fiscal year 2014. To earn a spot on the list required fiscal 2014 retail revenue of US$3.65 billion ($5.25 billion).
Four retailers generated retail revenue of more than US$100 billion ($144 billion).
Over 90 per cent of the top 250 were profitable in fiscal year 2014, albeit at a lower level of profitability. Against a bumpy economic backdrop, sales- weighted, currency-adjusted retail revenue grew 4.3 per cent in 2014 for the top 250, on a par with the 4.1 per cent growth in 2013.
The European region, with 93 companies, continued to account for the largest share of the world's top 250 retailers in 2014. However, North America's 87 companies averaged US$23 billion ($33 billion) in retail revenue to maintain the largest share of top 250 revenue.
Amazon, ranked 12th, is the number one e-tailer globally, followed by Apple, JD.com and Walmart. All but six of the top 50 e-tailers (e-50) are based in the US (26 companies) or Europe (18). The majority of the e-50 (39 companies) are omnichannel, with bricks- and-mortar stores as well as online and other non-store operations.
| | | | | |
| --- | --- | --- | --- | --- |
| Ranking 2016 | Name of Company | Country of origin | FY2014 retail revenue (US$m) | Ranking 2015 |
| 1 | Wal-Mart Stores Inc. | US | 485,651 | 1 |
| 2 | Costco Wholesale Corporation | US | 112,640 | 2 |
| 3 | The Kroger Co. | US | 108,465 | 6 |
| 4 | Schwarz Unternehmens Treuhand KG | Germany | 102,694e | 4 |
| 5 | Tesco PLC | UK | 99,713 | 5 |
| 6 | Carrefour SA | France | 98,497 | 3 |
| 7 | ALDI Einkauf GmbH & Co. oHG | Germany | 86,470e | 8 |
| 8 | Metro AG | Germany | 85,570 | 7 |
| 9 | The Home Depot Inc. | US | 83,176 | 9 |
| 10 | Walgreen Co. (now Walgreens Boots Alliance inc.) | US | 76,392 | 11 |
| 21 | Woolworths Ltd | Australia | 49,572 | 18 |
| 23 | Wesfarmers Ltd | Australia | 48,095 | 22 |