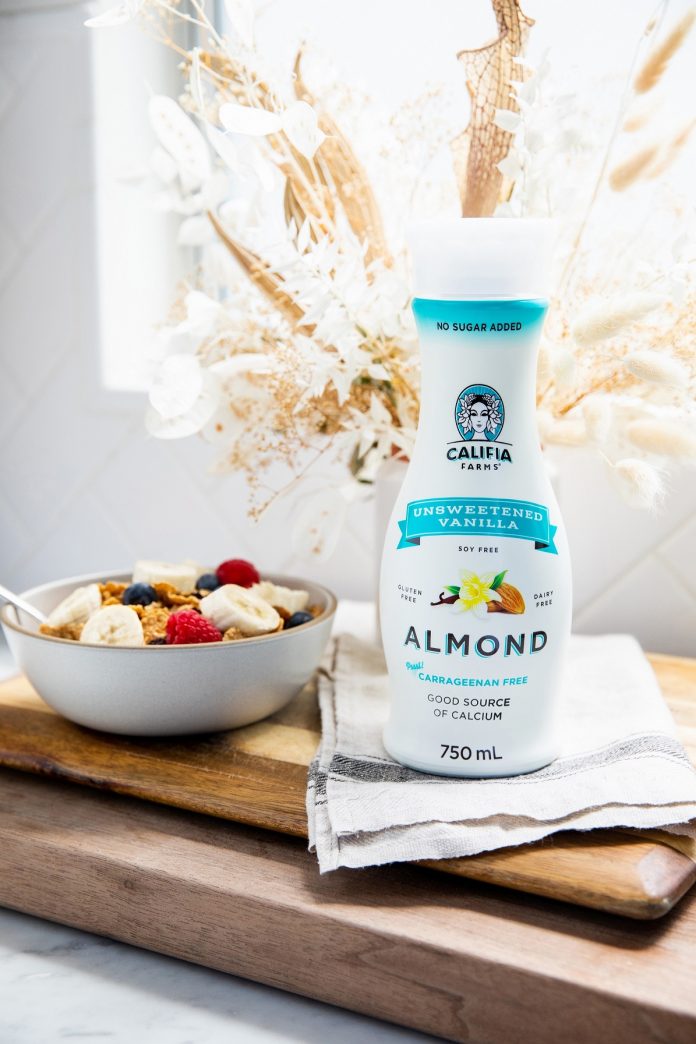 Califia Farms is feeling very vanilla with its Unsweetened Vanilla Almond milk.
The team says that while 'vanilla' is often used as a word to describe something 'ordinary', the flavour is anything but!
Fun facts about vanilla:
Vanilla is the only fruit-bearing member of the orchid family.
There are a number of therapeutic uses for vanilla, for example in some cultures it's used as an aphrodisiac or to aid with digestive issues. The aroma has also been known to have calming and relaxing effects on people.
It's the second most expensive spice in the world today, after saffron due to it being found in only specific parts of the world, and the fact it can only be pollinated by certain insect species or by hand.
Vanilla can be used to reduce sugar intake, acting as a sweetener.
A spokesperson from the Califia Farms team describes the Califia Farms Unsweetened Vanilla Almond milk as a "velvety vanilla hit".
"With no added sugar and a hint of vanilla for subtle natural sweetness, its creamy mouthfeel and smooth texture make it a great dairy-free source of calcium."
Califia Farms Unsweetened Vanilla Almond is now available at both Coles and Woolworths supermarkets nationally, and other independent retailers.
For more information, please visit califiafarms.com.au.