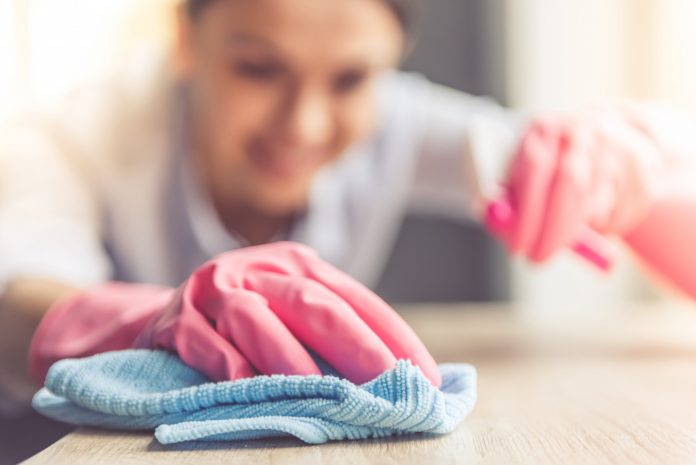 The global pandemic influenced what consumers wanted from their household cleaning products.
Unsurprisingly, the core focus of consumers was to ensure that they were keeping themselves and their loved ones safe. This means they were more inclined to purchase products that they trusted to protect them from being exposed to potentially dangerous pathogens in the home.
In July 2020, Mintel asked consumers in Australia which features were important to them when buying cleaning products. The two most popular attributes were 'antibacterial' (52%) and 'eliminates germs' (41%).
When the same question was asked in March 2021, both had fallen to 39% and 37%. Instead, 'multipurpose' (40%) was the most influential feature.
Mintel UK Household Analyst Richard Hopping says this is potentially an indicator of how things will unfold in the future around the world.
"There's no doubt that the pandemic will have a lasting effect in terms of how people feel about hygiene in the home," he said.
"Although it won't be to the same extent or frequency, some of the behaviours formed by the pandemic will remain in place for the next couple of years at least."
When Mintel asked Australian consumers what cleaning habits they will try to do going forward, 42% said they will clean frequently-touched surfaces more often, and 33% will prioritise disinfection.
Mintel also expects that other aspects of health and wellbeing will come back into consumer focus.
"For example, we expect concerns around chemicals in cleaning products to rise again, because people will still feel that need to look after their health on an ongoing basis, but without such a strong focus on hygiene."
Another element of cleaning products that consumers have demanded during the pandemic has been convenience. With consumers being home, and therefore cleaning more frequently, products like wipes became more appealing.
In the UK, Mintel found that 24% of kitchen roll buyers/users started cleaning their house with kitchen roll rather than cloths in the past six months.
This kind of convenience typically comes at the cost of behaving in a more environmentally-friendly manner, says Mr Hopping.
"People have had to weigh up hygiene against sustainability during this period. I think this will be something for brands and retailers to think about going forward, because in a world less focused on hygiene consumers will want brands to help them have their cake and eat it too. Convenient cleaning but in a way that doesn't damage the planet."
Read more on the household essentials category in the May issue of Retail World magazine.