Coles has introduced a new plant-based meat brand, Get Plant'd.
Now available across 800 Coles stores, the range is promoted as being made from "versatile" plant-based ingredients such as wheat and soybeans.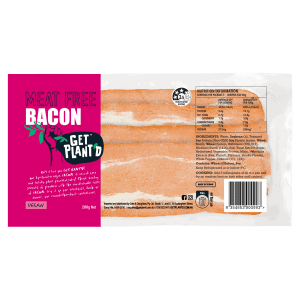 The Get Plant'd range includes:
Meat Free Bacon 200g ($9)
Meat Free Deli-Style Pepperoni 100g ($7.50)
Meat Free Deli-Style Chicken Slices 100g ($7.50)
Meat Free Roast Duck 360g ($9)
Meat Free Roast Pork 360g ($9)
Meat Free Roast Chicken Fillets 360g ($9)
Cale Drouin, the co-founder of Get Plant'd and its parent company Cale and Daughters, is an Australian restaurateur and food creator with more than a decade's experience in the plant-based sector. His speciality is said to be creating innovative products that not only cater to vegans, but actively attract and engage the mainstream consumer market.
"We're extremely excited to offer Coles shoppers a fresh selection of plant-based meats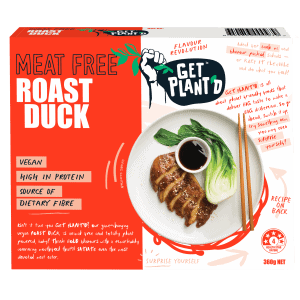 that cook, smell, and taste like their traditional counterparts," says Mr Droin.
"It's been some time since deli-style vegan meats have been readily available for Aussie shoppers nationwide. We believe that Get Plant'd Deli-Style Pepperoni and Deli-Style Chicken Slices will offer a compelling choice for plant-curious customers."