The landscape is beginning to look a little different at South Australia winery d'Arenberg, with construction now underway on the d'Arenberg Cube, a five-storey, multifunctional building set among Mourvèdre vines.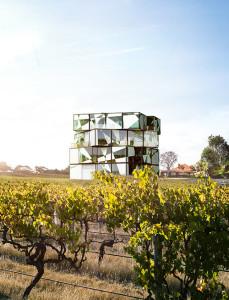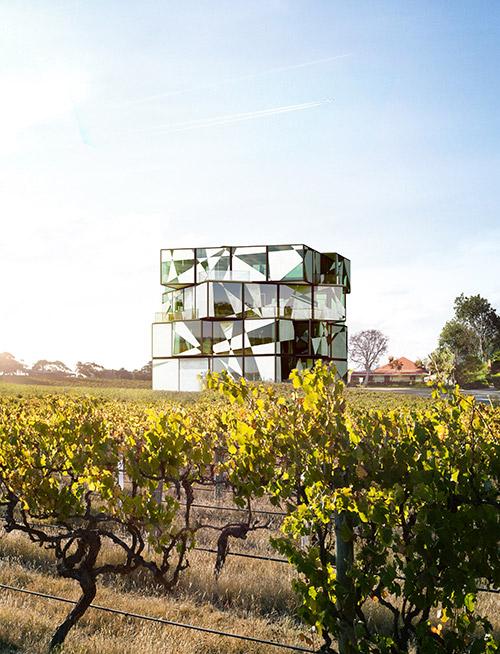 The vision of fourth-generation family member and Chief Winemaker Chester Osborn, the d'Arenberg Cube at the McLaren Vale winery will be home to a new tasting room, several bars, another restaurant alongside the existing d'Arry's Verandah Restaurant, private tasting rooms and office accommodation.
Mr Osborn says the plan to build the d'Arenberg Cube among the family's vines has been 10 years in the making.
"I've always considered winemaking to be a puzzle that needs to be put together, a complex combination of geographical elements like soil and geology, viticulture, blending and balance," he said.
"This building is yet another puzzle to solve, the external patterns join together for a seamless solution and, ideally, all elements of wine should do the same. The names of our wines are also a puzzle to work out."
He is also enthusiastic about building a future architectural icon for the Fleurieu Peninsula region.
"We have one of the busiest cellar doors in McLaren Vale, which often reaches maximum capacity, so people aren't given the ideal experience when they visit," he said. "Research by the wine and tourism industries agree on the need for more tourist drawcards, providing interesting experiences for visitors, and this is our response."
D'Arenberg has received assistance from a $2 million SA Government Regional Development Fund grant, which will support the core construction, internal fit-out, equipment and car-park development.
A time-lapse camera has also been installed on the property, by Adelaide's Logic Films, capturing the progress of the d'Arenberg Cube, taking an updated photograph every 10 minutes.