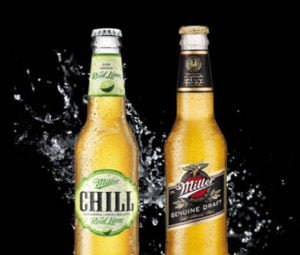 Coca-Cola Amatil is now the exclusive distributor of Miller Genuine Draft and Miller Chill as a part of a new agreement with Molson Coors International (MCI).
The Miller brand is the fourth biggest premium international beer in Australia, making its addition to the Coca-Cola Amatil beer portfolio hugely significant, says CCA Managing Director Alcohol and Coffee Shane Richardson.
"This new agreement deepens our existing relationship with Molson Coors, now the world's third largest brewer, and represents an exciting step in our journey to grow our beer business across Australia," he said.
The move is part of a new, long-term sales and distribution agreement between CCA and MCI, a division of Molson Coors, which acquired the global rights to the Miller brand portfolio in October.
CCA and MCI have been brand partners since 2013 when CCA re-entered the beer market, with the agreement giving CCA distribution rights to the Molson Coors beer portfolio, including Coors and Blue Moon.
Under the newly strengthened partnership, CCA will retain the distribution rights for these brands, with the addition of Miller Genuine Draft and Miller Chill, to its premium beer portfolio.