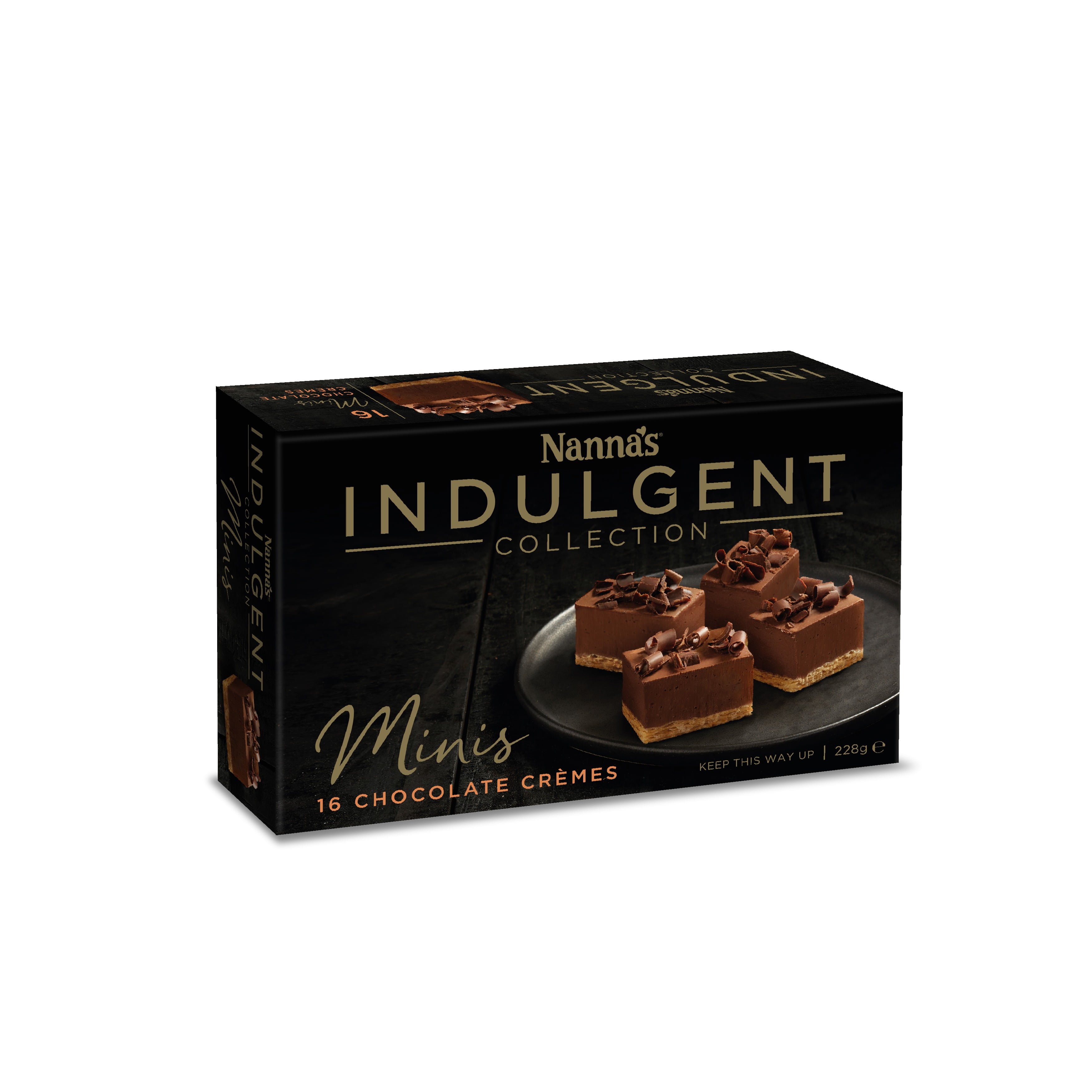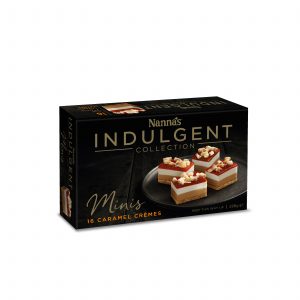 Nanna's Indulgent Collection Mini Crèmes are marketed as filling a gap for dinner-party hosts, romantics and all dessert lovers.
Currently available in Woolworths and independent retailers nationally, the premium range includes smooth Caramel, sweet Strawberry and rich Chocolate. Each box contains 16 pieces of a flaky pastry base, topped with a crème filling and finished with Belgian chocolate.
"Consumer research has shown us that more people are entertaining at home and dessert is often a pressure point, so they're looking for 'dinner-party-approved' solutions," Patties Foods General Manager of Marketing and Innovation Anand Surujpal said.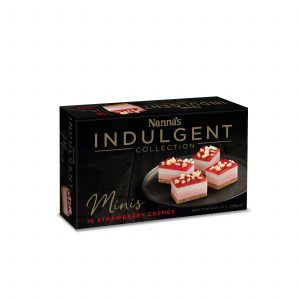 "Retailers are calling for something new in a category that hasn't seen true innovation in some time.
"Nanna's Indulgent Collection Mini Crèmes are our response to these appeals. We're known for constantly exploring the next big food trend and responding with a market pleaser."
According to Nanna's, the bite-sized pieces are the perfect addition to any entertainment platter, be it at home, the races, a New Year's Eve party, or a picnic.