The creator of Ouvar claims it enables FMCG firms to control their brands' point-of-sale (POS) inventory worldwide, "quickly and easily".
After developing it in here in Australia, the company will officially launch Ouvar at the Shop! Marketing at Retail Summit in Sydney on September 13, 2018.
According to the company, Ouvar allows firms to consolidate and control their brands' POS material via a secure online platform. There, teams can view, order, monitor and track their POS items from any desktop or mobile device.
The subscription program is marketed as giving firms "complete control and management of their POS inventory". This includes the support of a dedicated Ouvar account manager.
'Incredible need'
Ouvar founder Jennifer Porter (pictured) says her experience manufacturing POS materials through her 5P Group company inspired her.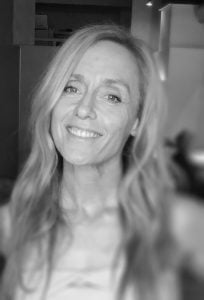 "I saw an incredible need for a solution to help clients track their brand's POS material and to easily access sales performance, costs, specifications, storage and delivery information," she said.
"When I saw that one didn't exist, I decided to create it. Ouvar gives enterprises total control of their brand's POS assets. This in turn enables them to reduce spending at each stage of their assets' journey."
Ms Porter says many FMCG firms store POS material in different places, including warehouse, factories, even sales reps' cars.
The challenge for firms, she says, is threefold: calculating accurate storage charges, knowing where their POS material is at any given time, and knowing how much of it is reaching its desired destination.
"The costs for third-party logistics and warehousing can be especially crippling for this industry," she said. "Sadly, there's often a lack of accountability when it comes to tracking a brand's POS materials from the point of manufacture to the retail outlet.
"Our system allows a company to view their total inventory at a glance, including location and value, at any time and from anywhere in the world.
"The industry response we've had so far has been absolutely overwhelming. It's an indication that this type of innovation for the FMCG sector was long overdue."