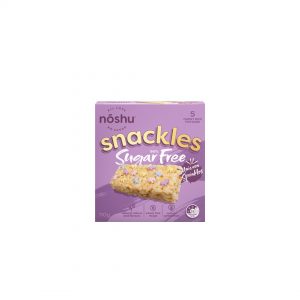 Australian-owned Noshu is appointing Host/Havas Sydney to help launch their new range of sugar-free Snackles bars.
The Snackles launch campaign debuted on 4 November.
Noshu aims to disrupt the mainstream muesli bar category with Snackles. A product that is considered 'better for you'.
"As an agency, we are excited to be partnering with such an innovative and inspiring home-grown success story as Noshu," CEO of Host/Havas, Laura Aldington says.
"And as a parent, I'm thrilled to be working with a brand that puts an end to the familiar battle between what your kids want to eat and what you want them to eat."
Brand Director for Noshu, Reuben Crossman adds: "This is revolutionary product that will make a positive difference to many people looking for convenient, better-for-you treats that don't compromise on taste.
"The Host/Havas team have displayed a comprehensive level of understanding for the complexities of the business challenge within a heavily saturated category and we are excited to bring this all to life, so that people can start enjoying Noshu Snackles."
Noshu has built a large following in Australia and New Zealand for their many sugar-free offerings including a range of baking mixes, ready-to-eat cakes and slices, baked donuts and sugar-free choc chips.
The new business win follows Host/Havas' recent appointment to the United Nations' Free & Equal (UNFE) campaign for LGBTI equality.