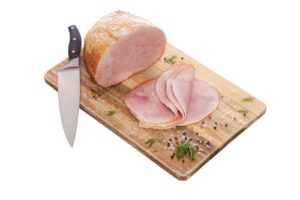 Primo has launched Primo Champagne Ham into Woolworths' deli counters nationally.
The boneless leg ham is traditionally cured and then double smoked for what the company says is a full flavour taste.
Primo Champagne Ham is sold into the deli as a bulk ham, and Primo advises that, for the freshest product, shoppers should ask to have their Primo Champagne Ham sliced or thinly shaved at the deli counter.
"Primo Champagne Ham is cooked and ready to eat, making it a quick and tasty solution for busy Australians at lunch time, as well as the perfect ingredient for making delicious meals," Primo Senior Brand Manager Dawn Harper said.
Look to support local manufacturers who have the innovation and design capability to accelerate your production rather than paying inflated international prices for your machinery.
Read More
"Slice or shave and top your favourite salad or pizza, dice or chop and toss through your secret pie or pasta recipe, or wrap around a slice of cheese for a nutritious afternoon snack."
Primo Champagne Ham will be advertised in-store at Woolworths, including through deli floor decals, catalogues and food events.