The web-based 'Scan, Shop and Go' technology reduces the need for lengthy queues, minimises over-the-counter contact, and allows customers a seamless self-managed in-store experience.
TAGR is a homegrown in-store self-checkout payment system that frees up staff to focus on customer service and reduce the number of team members required at any one time.
"We know how hard it is for Australian retailers right now, and we stand with them in their battle to regain some footing," says co-founder Timothy James, who has spent the past 18 months developing the TAGR purchasing tool alongside company co-founder Jaryd Terkelsen.
"Our digital payment solution can help reduce some of pain-points our retailers are experiencing, that's why we're offering TAGR free to merchants for the next 12 months.[1] Forget lengthy queues, and endless hours ringing up purchases and focus on improving the customer experience and making more sales – it really is a no-brainer."
Currently, 76% of retailers re-operating at reduced capacity and with the cost of abandoned purchases topping $70 billion a year.[2]  
Scan and go isn't new, however TAGR does not require an app or time spent providing computerised data – it's as easy as scan, pay and go, the company said.
"TAGR has been a wonderful addition to the experience our customers have here at Sabo Skirt," says General Manager George Kouzoukas, whose Brisbane store was among the first to trial the TAGR self-checkout system at Westfield Chermside," says Mr Kouzoukas.
"It has really elevated our customer service and has allowed us to offer more options, which all customers love. TAGR has allowed us to move staff away from traditional 'service counters' and make them available to those customers who require assistance while in store.
"By using TAGR, customers can simply scan the QR code at the entrance and carry on scanning the tags of the products they like as they browse. Each scan throws up product information like what you see online, and then if they want to buy it, they put it in their online 'cart' and off it goes into their physical carry bag too.
"Finalising payment is simple too. Shoppers simply click checkout on their device and select their payment method of choice. Once the transaction is processed, which takes just a few seconds an electronic receipt is sent, and the transaction is complete."
According to TAGR, research has shown that TAGR's digital payment system provides exactly what retailers need and consumers want right now.
"Just last week a global IBM survey showed that 72% of consumers continue to rely on the in-store experience as part of their primary buying method.[3]"
"Consumers now see digital tools as a necessary part of the retail experience," the 'Consumers Want it All' survey noted. "They expect stores to be digitally enabled and for brands and retailers to support hybrid shopping journeys."
The TAGR team says consumers no longer wanted their online and offline shopping to be so divided.
"Once we get through this phase, we're in and things start to turn around economically, we believe consumers will expect instore experiences to be as good, if not better, than their online purchasing experiences," says Mr James.
"It really has to be fast, easy and intuitive – that is exactly what TAGR offers.
"We believe our 12-month free offer will save retailers hundreds, if not thousands of dollars, with many of the bigger players … charging an up-front cost and $30 per month, per machine.
"We will help you bolster how you operate in store, and in the digital space, and all with limited contact by active staff members – it's just part of the service."
TAGR has just signed PTC Australia to its growing list of merchants and has five additional retailers coming online next week, with discussions underway with some of the country's biggest retailers.
Outside of the above-mentioned offer period, TAGR's contactless payment system is available to retailers from $49 per month per store[4] and includes unlimited staff accounts and management as well as access to customer data.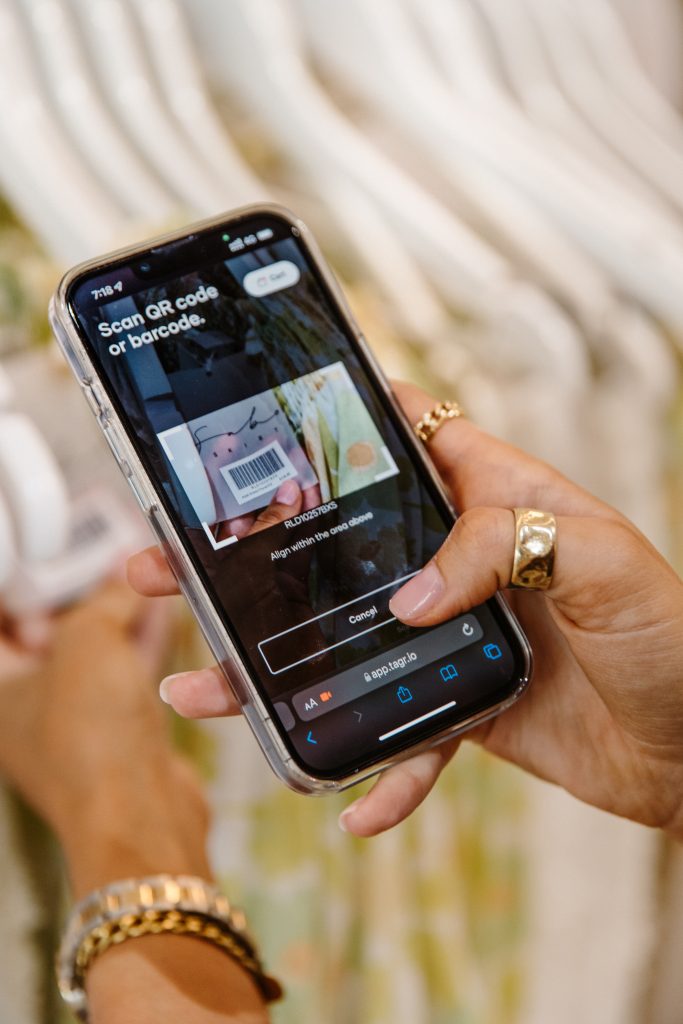 ---
[1] Valid until February 28, 2022. Some fees apply.
[2] retail.org.au/post/workforce-survey-76-of-retailers-affected-by-worker-isolations
[3] ibm.com/thought-leadership/institute-business-value/report/2022-consumer-study
[4] A 3.5% surcharge plus 30c is charged to the merchant on every purchase.

Read More