Bensons Showbags are now available on the shelves of over 200 selected IGA stores throughout Queensland and Northern NSW.
The Showbags Bonanza Sale is available at IGA, despite the cancellation of the Ekka Royal Queensland Show.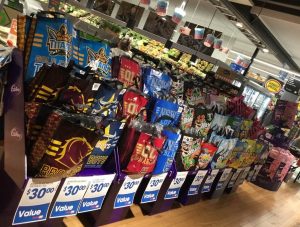 Types of showbags on offer include the likes of Dairy Milk, Caramello Koala, Curly Wurly, Chupa Chups, Zappo, Warhead, Harry Potter, Hot Wheels, Bluey, Pokémon, and many more! The full catalogue includes 20 themed showbags available for just $5, $10 or $30.
"Despite the cancellation of the Royal shows across Queensland, as proud champions of bringing toys and treats in our beloved showbags, we are excited to see the tradition of iconic showbags go on with our first partnership with IGA," says Showbags.com.au General Manager of Retail and Production Development, Samantha Atkinson.
Queensland and Northern NSW IGA State Board Chairman, Frank Spano adds: "IGA is a proud network of 1400 independent, family-owned and operated stores who are passionate about their local communities.
Compressed air comes at a significant cost to companies operating in the food, beverage, and packaging industries. In fact, in many areas of production, more than 20% of compressed air energy can be attributed to waste.
Read More
"Like many Queensland families, were disappointed to hear that the Ekka was cancelled this year, which is why we're so incredibly excited to be partnering with Showbags.com.au to stock a selection of everyone's favourite showbags in IGA stores across the sunshine state."
To find your nearest IGA store, please visit: iga.com.au
To see the full Bensons Showbags range, please visit: showbags.com.au