Feature image: Coles Collingwood team member PJ recycling a Better Bag.
Coles has diverted more than 1 billion pieces of soft plastics from landfill, in their mission to become Australia's most sustainable supermarket.
Since 2011, Coles has worked with their partner REDcycle to recycle plastic bags and soft plastic packaging such as biscuit packets, lolly bags, frozen food bags and bread, rice and pasta bags which cannot be recycled through most kerbside recycling services.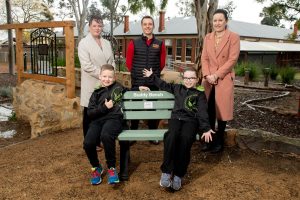 The program now collects an average of 121 tonnes – or 30 million pieces of plastic every month – customers returned the one billionth piece of plastic to the REDcycle bins at Coles in June.
"For nearly ten years Coles has supported the REDcycle program, and thanks to the participation of their enthusiastic customers, they have now diverted more than a billion pieces of soft plastics from landfill," says founder of Red Group and the REDcycle program, Liz Kasell.
The milestone coincides with Coles' first Sustainability Week as a publicly-owned company and aligns with its strategic objective to become Australia's most sustainable supermarket.
To support its recycling initiatives, REDcycle received a $430,000 grant from Coles Nurture Fund to increase the amount of soft plastic it collects for recycling.
Coles additionally provided a $300,000 grant from the Coles Nurture Fund to Plastic Forests to manufacture steel-reinforced plastic posts, which can be used for fencing by farmers including those affected by bushfires.
Coles Chief Property & Export Officer Thinus Keeve says: "Our customers have told us recycling is important to them and Coles is proud to support initiatives which help close the loop on recycling and divert waste form landfill."
To date, Coles has donated the equivalent of 146 million meals to SecondBite and Foodbank, which partner with local community groups to deliver nutritious meals to vulnerable Australians facing hardship.
Coles further reduces the volume of food waste sent to landfill by donating fruit, vegetables and bakery products that are no longer suitable to eat to livestock farmers and animal shelters, with more than thirteen million kilograms donated to farmers in FY19.
Following a successful pilot earlier this year, the program is now being rolled out to over 200 stores, to further support repurposing unsold Coles Brand bread away from waste.