By IRI Channel Development Director David Shukri.
With numerous brand owners competing for limited shelf space, how do you stand out from the crowd? Here are three ways that we've seen working for brands in the past year.
Premiumisation has been a hot topic in the grocery world for several years. Creating meaningful points of difference that encourage shoppers to trade up brings a host of advantages for retailers and manufacturers alike. Yet while IRI's 2017 Shopper Panel psychographics found that 58 per cent of shoppers are willing to pay a premium price for better quality, this isn't always a straightforward route to success and it takes the right approach to land it well.
Standing out from the crowd
When I arrived in Australia last year, it took me a little while to adjust to what I saw on the shelves of grocery stores here. It was not just a question of acquainting myself with unfamiliar brands, however. It was also about navigating the range hierarchy and tiering that prevails Down Under.
The latter I found more challenging than the former, since in many categories, the mid-market is a crowded place where the USP is sometimes unclear. Often 'me too' has become 'me three' and even 'me four.' It's not that easy to shop even if you are familiar with the names in front of you, but this sameness creates challenges for retailers and manufacturers as well as shoppers.
IRI's grocery channel analysis shows the enduring pillars of fresh development, price-led value, range rationalisation and own-label evolution will remain key focus areas for retailers in the near future. Range rationalisation alone drove grocers to pull some 2,500 lines from their shelves in 2017, equal to four per cent of all the products they stocked. This, together with the pace of own-label evolution, will inevitably put more pressure on those operating in the middle ground to justify their place on-shelf and carve out space alongside the 'good' for the 'better' and 'best'.
Thus, the need for meaningful premiumisation becomes ever more pressing. As competition in Australian grocery ramps up and retailers look for ways to sweat their space harder, products and ranges that promise better margins and a more enticing on-shelf experience will be hard to overlook. Yet with so many brand owners vying for limited space, how do you stand out from the crowd and demonstrate your credentials as a high-end yet affordable and relevant offering? Here are three avenues that we've seen working for brands in the past 12 months.
Upgrade the brand
A tried and tested approach to premiumisation is to take a well-established heritage brand and give it an upgrade. Save on the expense of creating something from scratch that has no history or cache attached to it and work instead with something that shoppers already know and trust.
In the case of Barilla, bringing its gluten-free pasta range to Australia following the success of these products in the US has had a sustained halo effect upon the brand as a whole. While its gluten-free products delivered $3.8 million worth of growth
last year, the master brand also enjoyed double-digit volume and value growth, demonstrating the positive impact the extension has had on perceptions of the core range.
Heinz is another big brand to take this concept and make it work. The 'Seriously Good' range is described as 'elevating the foodie experience' by making meals more noteworthy. Interestingly, it's working, with Heinz now positioned as the leading dollar growth generating national brand in Australia in the category. This is largely thanks to its focus on quality ingredients such as free-range eggs.
In-home experience, out-of-home quality
The health and beauty industry often executes this strategy very effectively. The idea is simple. Take the quality cues that shoppers associate with hair salons, health spas or even that famed local gelateria that everyone raves about. Then package those ingredients in an on-the-shelf product that everyone can enjoy in the comfort of their own home for a fraction of the price.
The TRESemmé Botanique collection is a good example. Going from idea to launch in just 10 months, this range of products taps into the salon trend for natural ingredients such as aloe vera and coconut milk and has propelled the brand to number two spot in terms of growth generation in hair care.
In food terms, look no further than Dr Oetker Ristorante pizzas. This iconic German brand has long created an association in the minds of European consumers with high-end pizzeria style quality. In fact, as a Sainsbury's frozen pizza buyer way back in 2006, I saw firsthand how successfully this campaign landed and how the range outperformed many of its rivals, including some from the fresh pizza category. Here, Dr Oetker enjoyed growth of 14 per cent by value and 17 per cent by units during 2017, hinting at the powerful effect that premiumisation is having in the frozen pizza aisle.
Meanwhile, if you're an ice-cream lover, chances are you've had a hand in the success of another exponent of this type of innovation, Gelato Messina Tim Tam. Taking cues from popular in-store gelato flavours and teaming them with the heritage biscuit brand, Tim Tam has delivered a range of products that boasted more than $17 million of growth in just 30 weeks and a 24 per cent uplift for the brand overall.

Blending the old and the new
IRI research has uncovered another premiumisation winner recently in the form of dairy business Bulla. If, as is the case with Bulla, you have more than a 100 years of history to call upon, you are in a strong position to blend old world charm with new world novelty and encourage shoppers to trade up.
Last year Bulla made it into the top 20 growth manufacturers and added some $20 million in value across the categories in which it operates. It achieved these results in the main by shining a light on its history and heritage as a family-owned business, carving out a high-end niche position not only in Australia, but also in 20 other markets around the world.
In the confectionery aisle, we've seen a similar story of brand heritage meeting novelty and, in this instance, also demonstrating the power of social media to help upgrade a product. Allen's lollies have been around since 1975, but thanks to fans on their Facebook page, the business devised a campaign to pick a variant that would 'go solo' and feature as a breakout SKU in its own right.
The winner was Peaches & Cream and the resulting sales uplift propelled Allen's to a top-two growth spot in sugar confectionery last year. It added $6 million in value and only 88-year-old category rival Darrell Lea achieved better with growth of $10 million over the same period.
Treading a fine line
In the world of grocery retailing, the line between failure and success is often defined by narrow margins. Many brands have tried to yield sustained benefit from premiumisation, only to be sucked back into heavy price discounts and range proliferation.
Success undoubtedly requires retailers and brands to work in partnership with one another and, while it is never guaranteed, blending tried-and-tested methods with robust market analysis and meaningful insights will certainly help to put your brand in a premium position and keep it there.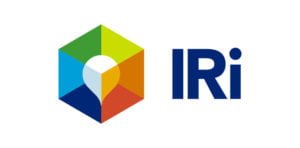 About IRI
IRI is a leading provider of big data, predictive analytics and forward-looking insights that help FMCG, OTC healthcare, retailers and media companies to grow their businesses. With the largest repository of purchase, media, social, causal and loyalty data, all integrated on an on-demand cloud-based technology platform, IRI helps to guide its more than 5,000 clients around the world in their quests to remain relentlessly relevant, capture market share, connect with consumers and deliver market-leading growth.