Thatchers Gold Cider has responded to retailer and consumer demands for a 330ml bottle format to be released in Australia.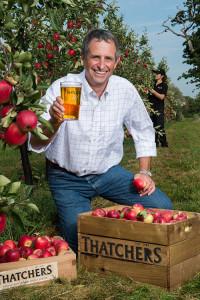 The UK-based Thatchers Gold originally launched in this country in a 500ml bottle, but feedback indicated that local drinkers would prefer a smaller bottle size, which is due to hit Australian shelves in October.
"While the UK prefers the 500ml bottle, it's not a size that the Australian market is used to," said Cam Pearce, the national sales and marketing director for Coopers, which distributes Thatchers Gold through its distribution company, Premium Beverages.
"Thatchers' decision underlines its enthusiasm for the Australian cider market, which is continuing to grow and mature, reflecting a worldwide trend that started in the UK more than a decade ago.
"While the market for cider is increasing, especially among younger drinkers looking for alternatives to RTDs, it's also maturing as people look more for authentic ciders made from crushed cider apples rather than concentrates, which are often sourced overseas."
Mr Pearce says retailers can expect the pricing of the new bottle to be adjusted to reflect the smaller bottle size.
"The bottles will be available in six-pack formats and we expect this will have a significant positive impact on sales."