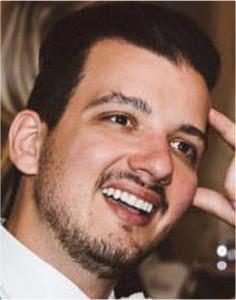 Igor Simic
Marketing and Commercial Manager
Igor is the Marketing and Commercial Manager at WorldSmart. With a career spanning more than 12 years across the technology and retail sectors in Australia and internationally, he is responsible for the commercial success of the organisation through contract negotiations, governance, risk management and innovative commercial strategy. Igor also works closely with WorldSmart customers to help them deliver innovative strategies and deliver on their commercial goals.
About WorldSmart
WorldSmart is the leading technology provider to the independent grocery retail and hospitality sectors. Specialising in omnichannel software solutions, including POS, e-commerce and loyalty systems, WorldSmart has built a formidable capability and is building solutions that drive revenue and reduce cost for its customers.

Technology needs to run like a well-oiled machine and so do retailers – preferably in tandem if they want customers returning in droves.
The world of retail technology is changing at an unprecedented pace. Being a retailer in today's world requires agility that enables you to withstand the squeeze of suppliers, but also provides you with the ability to respond to your customers' needs. This is why technology is playing an increasingly important role in how the retailer responds to everyday industry challenges while keeping their consumers at bay.
Retail is a dynamic industry with its own set of multifaceted and diverse business processes and requirements. Retailers today are challenged with addressing multiple disruptive technologies and the demanding 'digital customer' who likes to order products and services using more than one touch point at their convenience of location and device. In such a rapidly changing environment, retailers are expected to drop their 'run the business' strategy hat and wear the 'change the business' one. Today the strong focus is on innovation.
However, I hear you ask, in a world where we are spoilt for choice, how does a retailer discern the right technology from the wrong?
At the heart of this challenge lurks many a trap, and to find the answers, retailers need to dig right down to the root of the challenge. You see, the answer may just lie in choosing the right provider that will enable the retailer to be good at what they do best: be a retailer.
This is how it becomes your technology provider's job to become your best friend, your technological counsellor, your esteemed partner and a confidant. In short, your technology partner's job is to ensure you that you keep more money in your back pocket while providing you with the technology of the future, giving you the agility to withstand the challenges of today and position you well into the future.
Why is this important to retailers? Having access to these technologies ultimately puts money in their back pockets. It enables them to enter a game that was previously not possible, while still enabling them do what they do best.
In the early 2000s, the phrase 'channel blurring' was overused to describe the rise of new formats such as supercentres and clubs that were invading the traditional, supermarket-dominated grocery market, but the blurring that's happening today is not about 'allocating' sales between different formats. Rather, it centres on encouraging consumers to participate in different channels sequentially and simultaneously along the path to a single purchase.
Our technology, such as our analytics platform and e-commerce, enables retailers to understand customers' behaviour, to give them the best chance of engaging customers in the right way. Not only that, the technology provides retailers with an insight into the complete purchase cycle, from decision to fulfilment, so that they can be in the driving seat with their ability to influence right from the word go.
This is where WorldSmart calls 'game on'. We have spent the past couple of years recalibrating our offering to bring customers the technologies previously only available to the big end of town. What helps us in the process is our ability to integrate new technologies into our existing platform with the full understanding of the retailers' needs that is afforded to us through our reach, and mission to work closely with our customers.
This is the reason the technology needs to run like a well-oiled machine. The information you generate about your customers enables you to make business decisions that lead to calculated outcomes. Bringing all of the technologies together can help you amass a strategy that places you right in the sweet spot of the shopper trend. Creating a convenient and compelling shopping experience is not mutually exclusive, but, rather, synergistic.
In the end, technologies in your business need to work well together and drive real results.