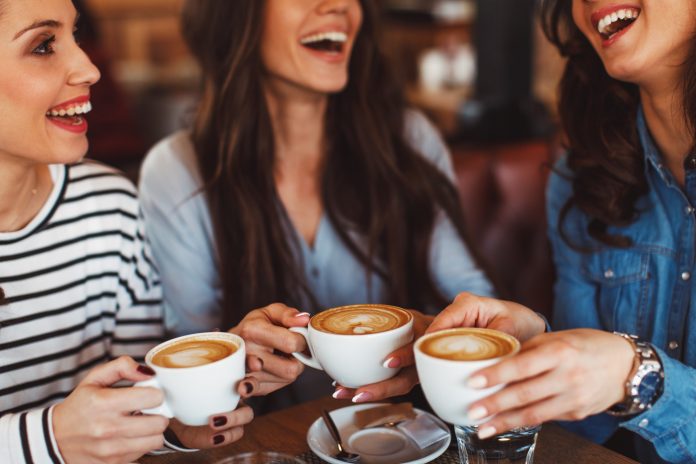 Coffee, as described by FreshFood Services Business Director Karen de Leeuw, is the "superhero beverage that keeps the world turning".
Besides the "pure pleasure" of drinking coffee, Ms de Leeuw cites a number of additional benefits:
Coffee helps fight fatigue, giving us a much-needed productivity boost, especially when we have the midday slump.
Drinking coffee helps our mind to focus efficiently, even allowing us to absorb new information faster.
Coffee increases our attention span, ability to reason, and our reaction time, and it reduces tension.
Coffee is healthy and may decrease your risk to develop Parkinson's disease, type 2 diabetes, heart attack and stroke (Source: Mayo Clinic).
The coffee category, according to Grinders Coffee General Manager Sally Byrne, has been maturing and becoming more sophisticated in grocery for many years.
"Australians have a love affair with coffee and enjoy curating and creating the perfect cup at home with 48 per cent of homes owning a pod coffee machine [JURA 2019 National Coffee Study]," she says.
"With people-movement patterns shifting so dramatically during the pandemic, the coffee category experienced growth across all segments, from coffee beans to capsules and the most unexpected segment of all, instant coffee, which had been in steady decline for a number of years."
Citing recent data, Ms Byrne points to a "significant increase across the board" for roast and ground coffee, as well as capsules.
"The roast and ground coffee category (which includes capsules, beans and ground, flavoured) sales were reported at $304 million, and growth by 26 per cent [IRI Aztec MAT vs last year Feb 2021]," she says.
"Capsules continue to increase with more Australians balancing working from home with working in an office. Data shows capsules becoming the fastest growing segment in the coffee category, outperforming in every category with 40 per cent growth."
Ms de Leeuw adds that the category is also being shaped by the trends of plant-based milk alternatives; convenience, hygiene and portability through single serve and ready mixes; sustainability, ethics and provenance in sourcing; and premiumisation and innovation.
"It's a rapidly changing environment," she says, "and the words of [Canadian Prime Minister] Justin Trudeau are an apt application to the retail landscape, too: 'The pace of change has never been this fast, yet it will never be this slow again'."
Considering the colder months ahead, it's more than fair to think that this may have a significantly positive impact on the coffee category.
Clearing this up, however, Ms Byrne says that while some may think coffee is seasonal, it's perennial.
"Coffee sales don't shift much over the seasons," she says. "People want their caffeine fix, no matter what."
Find out more about coffee in the May issue of Retail World.