While retailers are continuing with adoption of emerging technologies for digital and self-service channels, technology alone is not enough for consumers.
By NTT Ltd General Manager CX Business Unit Michael Slip.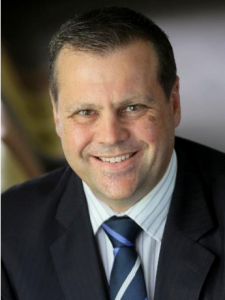 The 2021 CX benchmarking report, a report designed to provide a single point of reference on key aspects affecting customer experience management, finds that consumers need human contact. ANZ retailers need to realise that digital channels work up to a point, but consumers want a human escalation path when they run into any issues.
As a result of the pandemic, strides have been made by retailers to reduce close human contact. For example, big brands such as supermarket giant Coles introduced new ways for consumers to pay for groceries by scanning a QR code, which also helps retailers glean more data from customers to help understand their buying patterns and needs. While the pandemic has accelerated improvements in CX delivery for retailers, it's also exacerbated existing problems. In fact, the research found that customers don't rate CX capabilities as highly as organisations do. Despite positive steps taken during the pandemic, consumers are craving human contact and interaction alongside technical innovation.
So how do retailers strike a balance between providing quick and excellent customer service through augmented solutions, while also providing ways for a customer to interact with a human directly? Here are some tips & tricks for retailers to follow.
Create an effortless customer journey
It is critical that retailers understand that the customer journey is about choice. More and more consumers are starting their journey online. The pandemic has changed how consumers buy products and services with 33.6% of consumers finding new companies online to buy from and 31.2% of consumers saying they are more likely to buy from companies with a strong digital presence.
Today, consumers are constantly flicking through emails, Facebook and Instagram to get new information. The second they click on a link, little do they know, they kickstart a specific targeted campaign. Whether this leads them to the main website, or they begin to fill an online shopping cart, the final conversion is yet to come.
Consumers have set their own standards based on their experiences with a range of retailers. Retailers should aim to meet these expectations and make the experience effortless rather than overwhelm customers in an attempt to exceed them. For example, involve customers and employees in the process of the customer journey design, and use their feedback to improve CX delivery. This can look like anything from revamping loyalty programs, to reminding customers of abandoned shopping carts or offering AI chatbots and tech support when customers are stuck online.
Better connect your marketing and customer experience teams
There is a real need to bridge the gap between marketing and customer experience. Divided groups means divided data, which is where a lot of customer challenges stem from. Great customer experiences can only exist when business units work together and share data.
Let's take a look at the abandoned online shopping cart as an example of how marketing and customer teams need to be working better together. Digital marketing teams in retail invest a lot of money into putting the right Google ads in front of consumers in the aim to drive more people back to the retailer's website. The customer experience team may notice that a consumer had put a formal dress in their online shopping cart. Knowing that this specific consumer has expressed interest in formal attire but abandoned the cart, the marketing team can then start re-targeting the consumer for upcoming sales on black tie and formal dress. Also, when the consumer returns to the website shopping cart the customer experience team can trigger proactive offers of live human assistance for example webchat or calling, to help support the customer in their purchasing decision.
By connecting all parts of the customer journey, the marketing and customer experience teams ensure the customer's future business by achieving his or her desired outcome with the least possible effort.
Augment the human touch
If you get automation wrong in retail, your business will suffer. On average, 28% of CX workloads are managed via robotics and AI and this is only expected to rise to 42% in the next year, meaning a large portion of CX interaction will be automated. The number one factor discouraging consumers from using digital contact channels is simply that they'd 'rather speak to a human'. To get promoter scores up, automation that supports human connection in retail is key.
Human-centered customer journeys can help bridge this gap and augment CX capabilities – and they'll be far more effective if you involve the humans concerned. By using an AI web bot and AI voice activated interfaces, retailers will be able to connect quickly and eliminate any misunderstandings of customer enquiries.
While both technology and consumers' expectations have progressed significantly throughout the pandemic, the retailers who will win against the competition will be those who can find the right balance between the human element and automation when it comes to customer experience.
About Michael Slip
Michael Slip is General Manager CX Business Unit at NTT Australia. He is responsible for ensuring NTT has a compelling suite of CX and collaboration solutions and services nationally, from consultation to implementation through to operational support. Mr Slip has a wealth of experience in the customer contact industry, focused on how technology innovations can advance clients' strategic goals.
About NTT Ltd.
NTT Ltd. is a leading global technology services company, working with organisations around the world to achieve business outcomes through intelligent technology solutions. For NTT, intelligence means data driven, connected, digital and secure. Its global assets and integrated ICT stack capabilities provide unique offerings in cloud-enabling networking, hybrid cloud, data centres, digital transformation, client experience, workplace and cybersecurity.