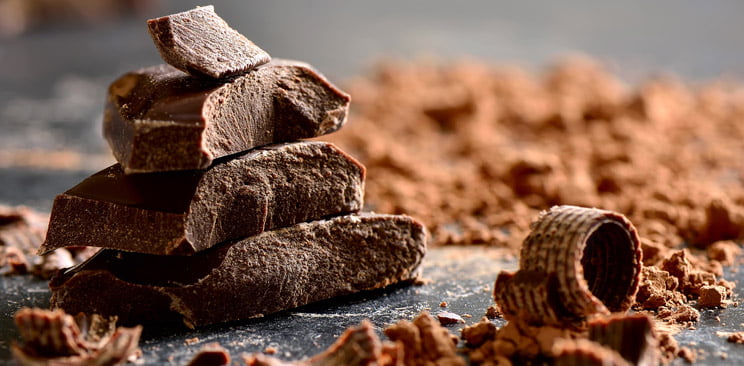 Chocolate consumption in Australia is on the rise, according to Roy Morgan Research, with more people in this country eating chocolate bars, blocks and boxed chocolates than in 2013.
Last year, according to the research company, 68.4 per cent of the population ate some kind of chocolate in an average four weeks, up from 65.3 per cent in 2013. The company also found that chocolate bars, consumed by 53.2 per cent of the population (up from 47.9 per cent in 2013) are most popular, followed by blocks (41.8 per cent, up from 40.2 per cent) and boxed chocolates (19.2 per cent, up from 16.5 per cent).
Although boxed chocolates are generally marketed as a gift someone would buy for someone else, Roy Morgan says nearly three-quarters of Australians who buy them in an average four weeks eat them too. This, the company says, suggests that giving boxed chocolates is just part of the equation, with the subsequent act of sharing them almost as important.
Some boxed chocolates attract greater crossover between buying and eating, as the Roy Morgan Research-produced chart below indicates.
"In today's retail landscape, with its gradual shift away from buying 'things' in favour of experiences, boxed chocolate offers the best of both worlds," Roy Morgan Research CEO Michele Levine said.

Source: Roy Morgan Single Source (Australia), January-December 2016 (n=14,330). Base: Australians 14+.