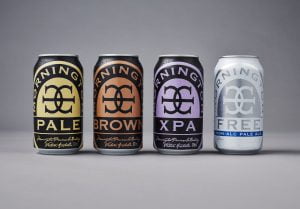 Mornington Peninsula Brewery (MPB) is launching their first non-alcohol beer, Mornington Free.
Recent trends show that 46% of Aussie men are consuming less alcohol, and this is observed predominantly in those over 40.
32% of beer drinkers say that they simply want to live a healthier lifestyle.
"People's drinking habits have changed so much in just 2020 alone, that there is a new demand for non-alcoholic alternatives to taste just as good as the real thing," says Tribe's Head of Innovation, Rolan Thiemann.
"The great thing about the way we created Mornington Free, is that it is brewed to be less than 0.5% alcohol, as opposed to mainstream non-alcohol beer brands, who brew to higher strengths and then completely strip the alcohol out together.
"The beauty of our method, is that it helps the beer maintain its crisp flavour and is not a disappointment on the palette for beer lovers."
With the growing statistics showing that consumers are choosing to drink less, organisations such as Dry July, The Mindful Drinking Festival and Flow Festival are gaining momentum.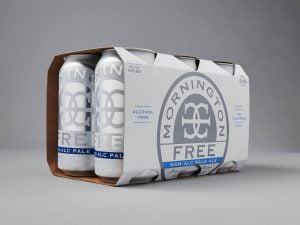 MPB say that they're thrilled to introduce Mornington Free Pale Ale to their range, offering an alternative solution.
Unlike lagers, Pale Ales use aroma hops to give the beer a fruity flavour, which MPB believe makes it the perfect beer variant to transition to non-alcoholic.
Mornington Free is now available to purchase at a range of independent retailers.
For more information, visit tribebreweries.com.