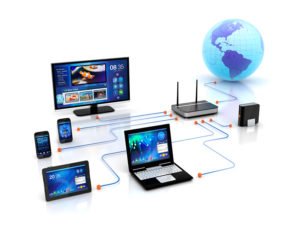 GS1 Australia has officially certified technology solutions provider ABML's UBFG1 software for interoperability with trading partners using the National Product Catalogue (NPC).
The NPC certification program, conducted by GS1 Australia, is designed to recognise a product's ability to meet the NPC supplier and data source requirements from all engaged industry sectors.
According to GS1 Australia Manager Alliances & ICT Industry Joseli Münive, the certification program is available only to GS1 Australia's alliance partners that have a comprehensive understanding of the components of the GS1 system which form the basis for data synchronisation.
"We look forward to working with ABML and their clients to ensure the data-synchronisation functionality is a smart and secure way to share product data between trading partners," she said.
UBFG1 is a B2B platform that simplifies product data management and B2B transactions between trading partners across the supply chain process for organisations in the FMCG industry.
The NPC is GS1 Australia's data synchronisation solution for the Australian and New Zealand markets, allowing trading partners accurately and automatically to exchange product details, pricing, trade and marketing related information across all product categories.