With prepared programs stopped in their tracks during the pandemic, it's crucial that as businesses we learn to be adaptable, flexible and look after those around us.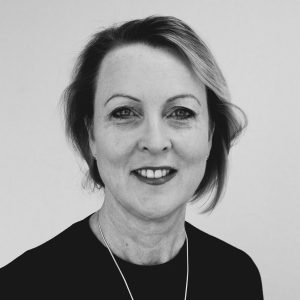 By POPlever Director Debbie Schubert.
It's hard to tell what the future looks like right now for Australia, our economy, our businesses. There are so many moving pieces, and things are changing by the week. When we prepared our shopper or marketing activation programs last year, we planned for the things we knew, had an overlap against and had control over.
Then the world changed overnight. We were asked to recalibrate our thinking and our plans within hours. This meant making educated guesses, reworking plans based on the things that made a difference to our specific business. What has been interesting is the way different businesses reacted inside the same set of constraints in the same industry.
Some businesses put an immediate ring fence around all activation funds. The rationale was to protect all resources until the business gained better clarity on the economic landscape. Other businesses also recut existing plans, but wanted to invest ahead of the curve, driving customer growth as we popped out of our bubble. This had the benefit of bringing cross-functional customer and supplier teams closer, looking for cost-effective sales stimulus solutions. The culture of the business is what dictated the different responses.
Although they are two quite different strategies, the shopper marketing teams in both scenarios need to have the skills of agility and decision-making. Both strategies require a detailed understanding of what can be pulled or cut without consequence. Effectively, this can only be done well if close to the different customers' needs. How do we get these skills?
Be on top of the financials

Shopper teams need to be on top of their financial plans. Plans take months of work to get signed off each year. When you're asked to either ringfence or rebuild, you need to be able to dismantle in hours. You need to know overlap and risk, to understand what you can put back on the table for reinvestment, or stand firm on as a committed customer project.
CRM: staying close to the customer

New plans are required to meet the new realities. There are enormous benefits in being able to pick up a phone and ask your customer what's changing in their life – what matters to them.
The retailers are close to their customers' changing needs and have enormous data resources. They're looking for suppliers able to move quickly with them as they change their plans.
They also appreciate being able to pick up a phone and have a conversation to brainstorm their thinking.
Stay close to the customer. This provides opportunities and new ways of thinking, driving growth together.
Own it, it's your responsibility

Know your backyard from the ground up. Understand the disciplines and expectations of your business. Every business is different. To be effective, you need to understand what's important to your business.
You need to be able to stand up and take responsibility for your decisions and recommendations. Be curious. Use this time of change to learn the 'what if?' conversations. It must be a case of 'how can we build on that great idea?' rather than 'we can't', or 'they won't approve that!' You need to play an active part in the team leading change and solutions.
It's important to be as flexible as we can in bringing new offerings to our customer during a really tough time. We'll probably go back to normal soon, but we all need to be ready to adapt, be flexible and, most importantly, look after those around us to bring diversity to our thinking – they'll bring answers to the table for you on what your business can look like in the new future.
About Debbie Schubert

Debbie is the Director and founder of POPlever shopper marketing agency, established in 2016. She is a shopper marketing and retail strategy expert working both on client side as well as agency in FMCG shopper marketing and sales. She worked with large multinationals and start-ups including Snack Brands Australia, Lion Dairy, PepsiCo, Nestlé, SC Johnson and RB. She has an intricate knowledge of the Australian FMCG retail landscape. She was chair of POPAI (Shop!) for four years.