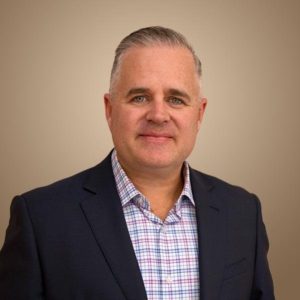 Former Blueprint Group GM of Group Business, Deane Hubball, will head WPP AUNZ's Active Display Group from February 7.

Mr Hubball will work closely with outgoing MD David Gittus, who will remain part of the ADG business as he steps into an Executive Chairman role, and also takes on broader responsibilities across the WPP AUNZ Group.
"Deane brings both experience and expertise across both sides of the marketing world," Mr Gittus said. "Not only has he worked for and led outstanding businesses in our space, he has also worked on client-side for businesses that might typically be our customers, including Twinings, Simplot, National Foods (Lion Nathan) and Cadbury Confectionery."
Before his recent position at Blueprint Group, Mr Hubball was group CEO of Creative Instore Solutions.
Mr Hubball says his initial focus at Active Display Group will be to embed himself into all aspects of the business and engage with all stakeholders to ensure the ongoing provision of solutions that maximise return on investment.
"My strategic priorities will be to continue to drive and develop our core business, while ensuring that we can future-proof the group by staying ahead of industry trends and requirements via data, technology and unique omni-channel solutions," he said. "I am also excited by the opportunity to leverage WPP's unrivalled local and global scale, breadth and capability via collaboration with the amazing companies that operate within the group."