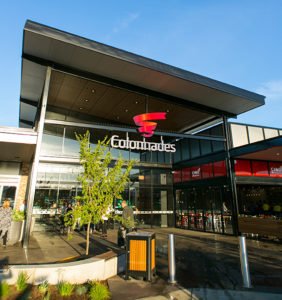 Vicinity Centres has opened the redeveloped Colonnades Shopping Centre in southern Adelaide.
The centre is fully leased and has a fresh food hall, ALDI, 16 new specialty stores, an expanded Woolworths and an alfresco dining precinct.
"The $51 million redevelopment of Colonnades is the first project completion for Vicinity Centres," Vicinity Centres Executive General Manager of Development Jonathan Timms said. "We're proud of what our team has done to revitalise the centre for the Noarlunga community."
Colonnades is the only centre in southern Adelaide with an ALDI, Woolworths and Coles under one roof.
The 11-month redevelopment project created 1,200 new jobs during construction, along with an additional 100 ongoing retail roles at the centre.