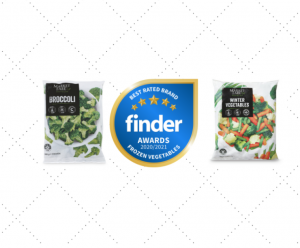 The Finder Retail Awards are determined using consumer voting.
ALDI received the highest overall rating for the frozen vegetables category, as well as topping the list for value-for-money and taste.
"We are thrilled to be recognised in the Finder Retail Awards," says ALDI Australia frozen food Buying Director, Rebecca Hultgren.
"Our Market Fare frozen vegetables have become a customer favourite at ALDI, offering convenience and delicious seasonal vegetables all year round. All our frozen vegetables are harvested and frozen within hours to maintain their freshness and flavour and for such great value, they are the perfect ingredient for any meal."
ALDI was recommended by 98% of consumers who had tried their frozen veggies.
Ms Hultgren concludes, "This achievement reinforces our work and dedication in maintaining the highest standards for food retailing, sourcing quality products and ensuring Australians have access to the highest quality foods at the lowest prices."
Click here, for more information on the Finder Retail Awards.