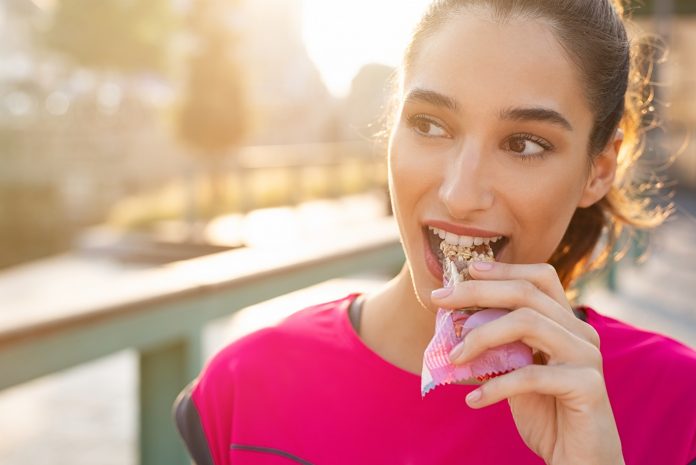 According to a global study, 88% of surveyed adults are snacking more (46%) or at the same level (42%) during the pandemic compared with previously. Millennials (70%) and those now working from home (67%) are "especially likely" to say they prefer snacks over meals (Mondelēz, 'State of Snacking: 2020 Global Consumer Trends Study', November 2020).
A "majority" of respondents expect this trend to continue, saying they plan to keep eating small snacks throughout the day, as opposed to fewer large meals (64%), and that snacking will be part of their "new normal" even after the pandemic ends (58%). Ultimately, 65% of respondents believe "the current pandemic will have a long-term impact on how we consume snacks as a society".
The VGood Company co-founder and Managing Director Sally Breden agrees with this sentiment, telling Retail World: "More consumers are now replacing traditional meals with quicker bites and consuming salty snacks at lunchtime, dinner, and even breakfast."
On a similar note, New World Foods National Account Manager Shane Merriman says busy lifestyles have prompted people to begin replacing meals with snacks and including items in their diet that wouldn't previously have been described as snacks.
"The number of snacking occasions is growing and the nutritional expectation being placed on those snacks is changing the way we think about innovation," he told Retail World.
On the topic of health, the Mondelēz study suggests that more than half of surveyed global adults have relied on snacks for nourishment during the pandemic (54%), believing that snacks have been nourishing to their body, mind and soul during these strange times (64%). A "majority" are also adopting more mindful snacking at home, saying they're more focused on the snacks they eat these days (57%), and that they have more control over the portions they consume because they're snacking at home more often (66%).
"As snacking is no longer just an inbetween-meals occasion, consumers are seeking snacks with enhanced nutritional value," says Ms Breden.
"There are many consumers shopping mainstream snacks looking for better-for-you, nutritious snacks from mainstream aisles/sections in the supermarket.
"It's no longer just health purists looking for healthy options."
Commenting on the meat snacks segment specifically, Kooee co-founder Shaun Malligan says the demand for more protein and savoury snacking options continues to be a key trend influencing the growth of the snacking category.
"Healthy snacking options have been increasingly sought after with consumers working from home more in the last year, and this has been reflected with a surge in online demand for these snacks and meal delivery solutions – for example, My Muscle Chef," he says.
"Additionally, with the keto diet trend starting to become more mainstream, there continues to be an increasing number of consumers seeking high protein – and higher fat – meat snack options, such as biltong, jerky and twiggy sticks."
Read more about snack food in the latest issue of Retail World.