Anuga, claimed to be the world's largest food and beverage trade fair, celebrated 100 years in 2019.
Taking place in Cologne, Germany between 5 and 9 October, this year's fair attracted over 170,000 trade visitors (up three per cent compared to 2017) from 201 countries and around 7,500 exhibitors (7,405 in 2017) from 106 countries.
Exhibitors from all over the world presented the entire spectrum of global products in 10 trade shows under one roof. These trade shows included:
Anuga Meat.
Anuga Bread & Bakery.
Anuga Fine Food.
Anuga Hot Beverages.
Anuga Dairy.
Anuga Organic.
Anuga Chilled & Fresh Food.
Anuga Frozen Food.
Anuga Drinks.
Anuga Culinary Concepts.
"The continual growth in the number of trade visitors and exhibitors confirms the excellent international standing of Anuga as the industry's most important business platform," Koelnmesse GmbH President and Chief Executive Officer Gerald Böse said.
Look to support local manufacturers who have the innovation and design capability to accelerate your production rather than paying inflated international prices for your machinery.
Read More
"This record result means we are continuing to write the success story of Anuga in its 100th anniversary year. No other event brings supply and demand together so effectively at such a high level of quality as here in Cologne.
"However, Anuga 2019 fulfilled the function as a window to the future more pronouncedly than ever as well. Strategic decisions for the entire food industry were discussed here, new solutions and concepts for the big challenges of the global food industry were presented too."
Highlights of Anuga  
Retail Media Group Publisher Bianca Velez was on the ground at Anuga 2019. Here are a few products she found:
A high protein, all-natural range of snacks made with insects.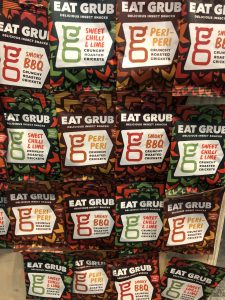 Hemponade is described as a pure juice made from cold pressed hemp, sparkling notes of lemon and a hint of mint.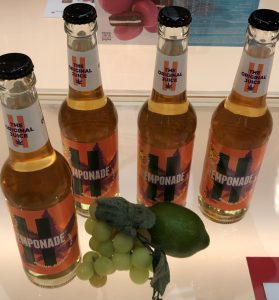 Movenpick Sparkling Coffee is a mixture of cold brewed coffee, refreshing fruit and sparkling water.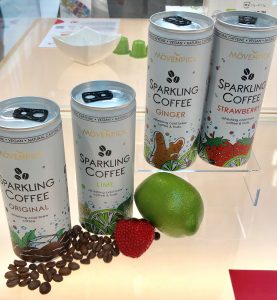 Mercer's Dairy has taken an oak-aged Chardonnay known for its "delicate" vanilla notes and buttery sweet taste and paired it with fresh red raspberries infusing it into a "super-premium" ice-cream.