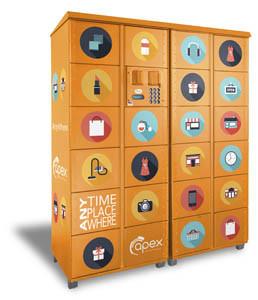 Apex Supply Chain Technologies will be the platinum sponsor of this year's Online Retail Logistics Conference to be held in Sydney on April 28 and 29.
The event, to be held at the Grace Hotel, will showcase the online retail industry, which was worth an estimated $22.1 billion in 2015, a seven per cent increase on the estimated value the year before.
Apex Supply Chain Technologies CEO Kent Savage said the conference would be an opportunity for industry players to interact with Apex's innovative technologies and gain critical insights into a growing and evolving online retail market.
Apex will be demonstrating in a stand featuring its click-and-collect systems, and aims to show customers the claimed ease and convenience of its lockers.
"We will be demonstrating how the implementation of click-and-collect locker systems, when integrated with an online retail offering, can massively improve the customer experience and remove the issues related to counter-based click-and-collect systems," Apex Supply Chain Technologies Country Manager for Australia and New Zealand David Quayle said.
North America-based Apex provides cloud-based automated industrial vending solutions, lockers, 'smart' store cabinets, 'intelligent' controlled spaces and other dispensing solutions.