New Zealand 'brain drink' company Ārepa has appointed Ben Matthews as the new Country Manager for Australia.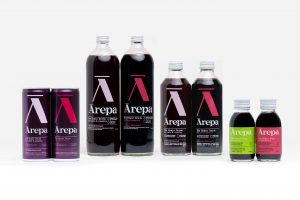 In the new role, Mr Matthews will be overseeing Ārepa's growth in Australia as the company continues to expand its reach and network.
He has previously held senior positions across the industry, including with Diageo, Mars-Wrigley and more recently having led Campos Coffee's expansion into the grocery channel and partnership with Woolworths.
Ārepa co-founder and CEO Angus Brown says since Ārepa launched in Australia in 2020, it's experienced "incredible growth" thanks to the incredible efforts by a small, local team.
"The work they have done in a short amount of time has been phenomenal and we're looking forward to adding Ben's combination of experience, passion and attitude to this group and continuing to build our presence throughout Australia," he says.
"Ben is joining at a pivotal moment for Ārepa. Our partnerships with our Australian retailers are continuing to grow and develop, and we're continuing to expand into new spaces. 2023 has been a really exciting year for us and we're looking forward to Ben's contribution towards our continued success."
Mr Matthews says he's excited to join Ārepa at a really important time for the business.
"The team has already achieved some amazing things in product and brand development," he says.
"Our ability to demonstrate Ārepa's health benefits with clinical research is gaining traction and retailers are seeing profitable growth as consumer awareness has increased. We're now building some exciting partnerships and advocates that will help to accelerate the growth of what is an innovative and emerging category."
Backed by peer reviewed research, the "cognitive performance enhancing" range of clinically tested brain drinks are now stocked in five countries, with a presence in over 1200 Australian retailers including Woolworths, Coles, Harris Farm and IGA stores.