If Australia is sobbing right now (thank you COVID-19), then Arnott's biscuits seems to be the comforting shoulder to lean on.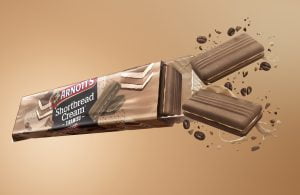 Earlier this year, Arnott's released a new range, pairing their iconic biscuits with some of Australia's favourite desserts. Just as some of us had finished trying all of the new flavours, Arnott's announced another two flavours, Monte Carlo Black Forest and Shortbread Cream Tiramisu.
The Monte Carlo Black Forest combines the Monte Carlo biscuit and Black Forest cake. Two chocolate-flavoured biscuits surround a piping of vanilla cream and sweet raspberry coating,
Shortbread Cream Tiramisu is the reimagined Shortbread Cream biscuit, flavoured with Tiramisu. Two chocolate infused shortbread biscuits filled with cocoa and roast coffee cream.
Look to support local manufacturers who have the innovation and design capability to accelerate your production rather than paying inflated international prices for your machinery.
Read More
"Consumers have loved our first three flavours – Iced VoVo Lamington, Shortbread Cream Mud Cake and Scotch Finger Salted Caramel Tart – so much that we decided to release two new additions to our dessert inspired biscuit range," says Arnott's Marketing Manager, Claire Brycki.
"Monte Carlo and Shortbread Cream biscuits have been enjoyed by generations, and by pairing them with two more of Australia's favourite desserts, we've given them a new identity to be enjoyed by all the family."
The new additions to the range will be available in the biscuit aisle in Woolworths and Independent Grocers from 10 August, and Coles 24 August, RRP from $3.00.
Click here to read more like this