(Image caption: AUSMADE-GTA)
Nine in 10 Aussies believe that the country should be producing more products locally, following the Covid-19 pandemic.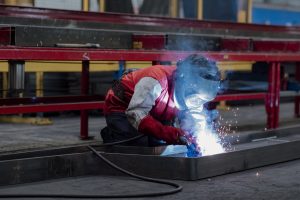 The research found by Roy Morgan finds that Australians key motivations for manufacturing locally include:
To reduce Australia's reliance on other countries (38%)
Create jobs (26%)
Support Australian business and industry (26%)
A safeguard for vulnerable international supply chains (20%)
To strengthen Australia's economy (16%)
"Australia's over-reliance on imported products has been highlighted during the Covid-19 pandemic," says Australian Made Chief Executive, Ben Lazzaro.
"This research indicates that Australians are placing priority on manufacturing self-sufficiency and job creation along with renewed appetite to address the imbalance between locally made and imported products, to ensure Australia's long-term prosperity."
Mr Lazzaro continues to say that manufacturing locally brings on so many benefits, which has been noticed by Australians in recent times.
Roy Morgan CEO, Michele Levine says: "More Australians are now organising delivery of products; doing online research prior to making a purchase; shopping online, both in stores they would usually visit and different stores.
"And critically since Covid-19 Australians have an ever-greater preference for Australian Made products."
Australian Made's website has doubled in online traffic, in April to June compared to the same period last year.
Mr Lazzaro says that 43% of Australians are now more likely to look for country of origin labels on products.
To find locally made goods, visit online directory of genuine Aussie products at australianmade.com.au.