Australia's sweet white fish blue grenadier has achieved the world's highest standard for sustainable fishing, with Marine Stewardship Council (MSC) certification.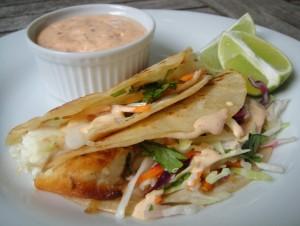 Petuna Sealord Deepwater Fisheries Managing Director Les Scott said he is pleased that their catch of the Australian blue grenadier has verified its sustainability credentials.
"Many fisheries talk about sustainability, but we can prove that our blue grenadier operations meet the highest scientific standards available," he said. "We've been through an 18-month independent assessment process and had every aspect of our midwater and demersal trawl operation examined."
Blue grenadier now joins the ranks of the 10 per cent of the world's wild-captures fisheries that are MSC certified. MSC's global standard for sustainable fishing is based on the core principles of healthy population of fish, reduced impact on marine ecosystems and effective management systems of the fishery.
MSC Asia Pacific Director Patrick Caleo said this achievement signals the growing demand for certification of fisheries in Australia.
"This is the fastest-growing region in the world for fisheries entering the MSC program," he said. "This key commercial fishery for Australia will bring more options to Australians for locally caught and globally certified seafood."
MSC certified fisheries are continually monitored and must complete annual surveillance audits, as well as being reassessed every five years. More than 570 improvements to fishing practises and environmental management have been identified with fisheries in the MSC program.