Last week, TBSx3, an Australian start-up that says they are committed to restoring trust to international trade using blockchain technology combined with the latest anti-counterfeit technologies, announced it had joined GS1 Australia's Alliance Partner Program.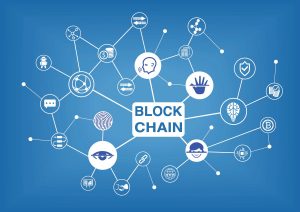 GS1 is a not-for-profit organisation providing standards, services and emerging technologies to help solve omnichannel challenges and improve inventory accuracy, visibility and traceability of supply chains across physical and digital channels in the retail sector.
The team at TBSx3 has developed a blockchain solution that protects brands and their supply chains and empowers their consumers with product-origin information. The TBSx3 system provides three essential supply chain capabilities and digitises all related documents such as certificates of origin: provenance, traceability through the custodian chain and authentication.
"Our entry into the GS1 Australia Alliance Partner Program as an Associate Alliance partner signifies our commitment to enable brands to protect their supply chains through end-to-end visibility using GS1 standards in both sea freight and air freight," TBSx3 Chief Revenue Officer Pieter Vandevelde said.
"The TBSx3 technology also helps brand owners and retailers reassure their consumers that their products are genuine and safe. We use any packaging tracking technology such as QR, intaglio labels or NFC to connect brands with their consumers."
TBSx3's technology is supported by a global blockchain consortium of freight forwarders, shippers, sea and airport operators. The platform is next-gen SCM technology and is designed from the ground-up to run on blockchain technology.
"The entry of TBSx3 into the Alliance Partner Program is a great asset to the Alliance Partner community and a significant investment in leveraging GS1 standards to uniquely identify items and exchange data across organisations using a common language," GS1 Australia Manager – Business Development and Partnerships Sean Sloan said.
"We look forward to working in partnership with TBSx3 in the Australian marketplace to combat the trade of counterfeit goods including food, wine, dairy, meat and pharmaceuticals using GS1 standards."