AUSVEG has announced the appointment of Michael Coote as its new CEO, effective 1 July 2021.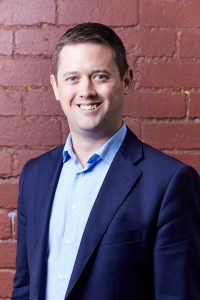 With a background in agriculture and government, Mr Coote has been a key member of the AUSVEG leadership team, having held the role of AUSVEG National Manager – Export Development since 2014.
The industry body says that he has led and transformed the industry's export activities and strategy over the last seven years. This has been with a strong focus on grower capability building and market engagement to grow the industry's trade to high-impact markets.
AUSVEG Chair Bill Bulmer says the appointment of Mr Coote to the role of CEO is an exciting opportunity for the organisation and testament to the high calibre of leadership that exists within the AUSVEG team.
"Michael is well-known to the Australian vegetable and potato industry," he says.
"During his time at AUSVEG, Michael has demonstrated exceptional skills in management, leadership and stakeholder engagement that have helped improve the outlook of exporting for Australian vegetable growers in key markets.
"The AUSVEG Board undertook an independent recruitment process that identified several strong candidates, but Michael's affinity to the industry, his deep understanding of how the industry operates, his networks across the supply chain and his vision for the future of the organisation and the broader industry make him the ideal person to lead AUSVEG for years to come."
"The AUSVEG Board is confident that Michael is the most qualified person for the role and will lead the organisation, and the industry more broadly, through the COVID-19 pandemic and lead a period of growth and prosperity in the years ahead."