Parcel theft surge poses a growing threat to Australian shoppers during record-breaking sales events.
Australia's leading third-party logistics provider, B dynamic Logistics, is warning shoppers across the country to be prepared for this year's Black Friday and Cyber Monday sales as parcel theft hits record levels.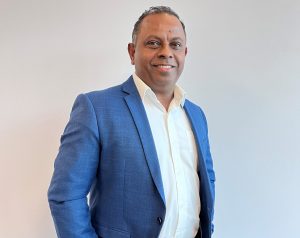 "While the increased cost of living is delivering unparalleled sales and discounts across the retail sector and as a result, this year's Black Friday and Cyber Monday events are tipped to be the biggest yet, we are also seeing a rise in the number of parcels being taken from people's front doors," says B dynamic Logistics co-Founder and CEO Mal Siriwardhane.
"As the warehousing, logistics and parcel delivery service for many retailers across the country, we are already preparing for a massive season of online sales as we head into November and December.
"November is rivalling and in some cases even outdoing December in online sales, thanks to the Black Friday Sales which take place on November 24 and Cyber Monday which happens on the 27th.
"Retailers across the country are preparing massive sales with deep discounts intended to excite and surprise shoppers. Everything is pointing to a massive season of online sales.
"Last year, online traffic in the retail segment saw an increase of over 70 percent in online sessions on Black Friday compared to the previous week. This means there will be a lot more parcels being delivered over the following days and weeks.
"Doorstep parcel theft is usually a crime of opportunity and shoppers need to be prepared and ensure they have a good plan in place to avoid their parcels being taken, especially now that many people are back at work."
According to Mr Siriwardhane, in the 2021 financial year, nearly 220,000 households experienced theft that included delivered online shopping parcels and the number this year is expected to reach record levels.
Mr Siriwardhane has tips on how to reduce the impact of porch pirates in what is becoming a season of nick frenzy.
Cameras
"Wireless surveillance cameras are easy to install these days and can be purchased from the hardware store. Most include an app so that you can view your front door from anywhere as long as you have internet access," Mr Siriwardhane said.
"Place security stickers around your windows as well to let thieves know your home is being surveilled. This can often put thieves off, but sadly not all."
Parcel tracking
"Purchase items from retailers that offer parcel tracking. As the logistics and delivery partner for many retailers we offer customers the ability to track the journey, location and delivery of their items in transit," Mr Siriwardhane said.
"This is a valuable tool that provides you with transparency and the ability to better manage the delivery process. If you have a better understanding of when something is going to be delivered you can arrange to be there or make alternative arrangements so your parcel isn't left sitting at your front door."
Lockable box
"Many seasoned shoppers now have a smart lockable box at their front door which enables the delivery driver to simply open the box and drop the item into the box. The lock on the box can be controlled remotely via an app which enables the shopper to unlock the box before the delivery driver arrives and then lock it again once the item is deposited into the box," Mr Siriwardhane.
"Lock boxes range in price and are proving to be a solid investment, especially for those who purchase items online regularly, which is most households these days."
Complete delivery instructions fully at check out
"Providing clear delivery instructions at the online check out when purchasing items online is very important. Most checkouts offer the ability to include additional information. Use this and ensure your details are clear and straightforward," Mr Siriwardhane said.
Signature on delivery
"Depending on the options available to you when completing your delivery information at the online checkout, if you are intending to be home or have someone at home to collect the item, ensure you tick the signature confirmation box," Mr Siriwardhane said.
"Don't allow the item to be left on your front porch unattended."
Involve a neighbour
"Often if you can't be at home to accept a delivery, the driver will take it to the post office. This is not always convenient for people. If you can't be home, arrange with a neighbour or friend to collect the item for you from the front door. This is a better option than letting the item sit exposed on your doorstep," Mr Siriwardhane said.
B dynamic Advantage
B dynamic Logistics has developed the industry's leading middleware software called 'B dynamic Advantage'. The solution connects to customer systems, warehouse management systems and transporter systems, providing customers with extensive integration options, custom data feeds, business intelligence, dashboards, reporting and so on.