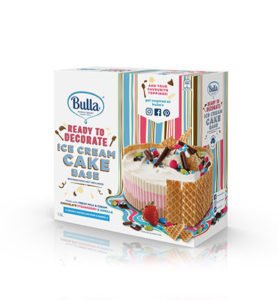 Bulla has launched a Ready to Decorate Ice Cream Cake Base with the aim of saving busy parents time in the kitchen.
"We've done the hard bit with our latest innovation, the Ready to Decorate Ice Cream Cake Base," Bulla Family Dairy General Manager, Sales, Marketing and Innovation Nick Hickford said. "It's a staple celebrations cake with the perfect base for an ice-cream masterpiece, where all you need is some toppings and a little bit of creativity."
The new product is made with fresh milk and cream and features layers of chocolate, strawberry and vanilla ice-cream. It is available in 1.5lt packs in the frozen-desserts section.