Strategic research agency Fifth Dimension Consulting is urging businesses to adopt crypto, in a wise manner, as a form of payment to meet the fundamental needs of a growing base of consumers that are investing in and utilising digital assets.
By Fifth Dimension Consulting founder and CEO Lyndall Spooner.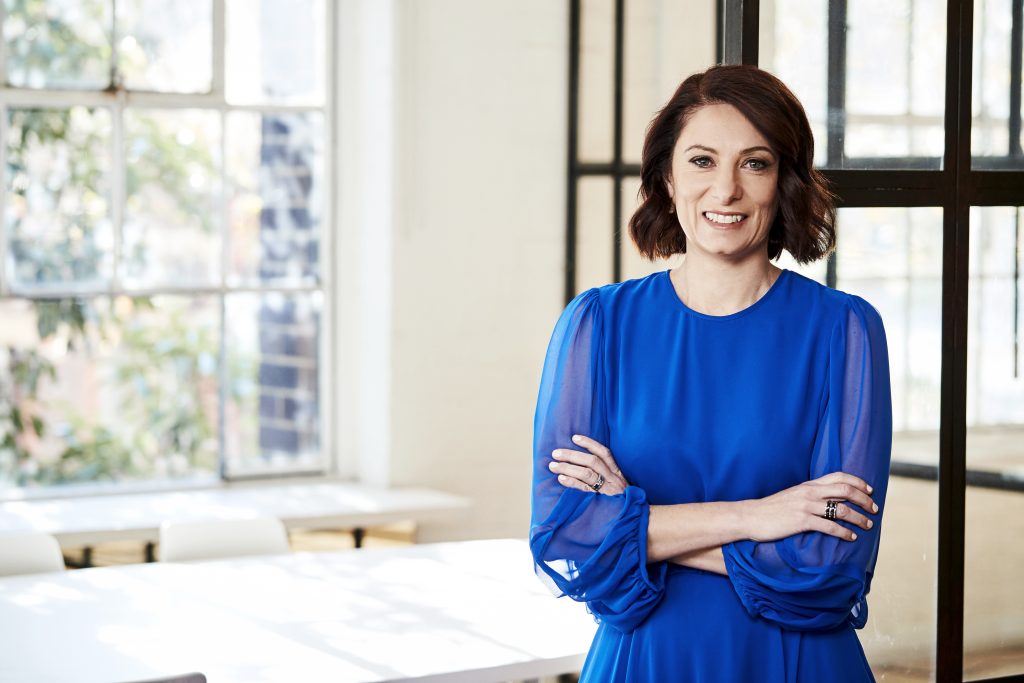 Fifth Dimension Consulting founder and CEO Lyndall Spooner says her agency's research shows that the customer experience is no longer about traditional elements such as contact points and product delivery timeframes
"It's also about the capacity and speed of an organisation to adopt emerging technologies that facilitate an improved path to purchase and crypto falls into this category," she says.
"Businesses can no longer keep their head in the sand and pretend crypto doesn't exist. It does and the world's largest consumer group is investing in it and using it in a very utilitarian way."
Multiple research studies have shown that millions of Australians have an active interest in purchasing cryptocurrencies, and interest is highest amongst millennials and Gen Z at around one in every three people. Initially cryptocurrencies were viewed as a strong alternative investment option, especially amongst those who cannot afford property, but now crypto is being viewed as a preferred currency.
Widely respected, Ms Spooner has over 25 years of experience in consulting and research services and is considered an expert in the field of strategy, research and customer experience (CX). Fifth Dimension is a highly revered and globally focused industry leading strategic research and consulting agency that has amassed a distinguished portfolio of well-known clients including Westpac, Coles, HCF, Telstra, Foxtel, Colgate and the Commonwealth Bank.
"Many businesses across Australia already accept crypto as a form of payment," says Ms Spooner.
"The blockchain sector has evolved significantly over the last few years and there are a range of trading platforms that provide businesses with the ability to accept cryptocurrency payments."
According to Binance Australia CEO Leigh Travers, with Australia set to become fully cashless by 2031 as Covid-19 hastens the death of physical currency, crypto is going to play a bigger and bigger role in payments in the future.
"Australian crypto users and merchants will soon be able to accept and pay with crypto with increased ease thanks to Binance pay," he says.
"Binance Pay is a contactless, borderless and secure user-to-user cryptocurrency payment feature on the Binance App with more than 40 cryptocurrencies supported.
"[It] allows users to pay, send and receive crypto payments around the world without incurring any fees. Binance Pay also allows merchant-based transactions, letting users and merchants choose their preferred payment options."
According to Ms Spooner, cryptocurrency payments provide benefits for both consumers and businesses.
"A lot of people who buy cryptocurrency do so because of the democratized nature of crypto, the ease of trading, low barriers to entry and the strong and rapid financial rewards," she says.
"In addition to investing in crypto, they want to be able to use their crypto to purchase things with as well. Utility is important. Essentially Gen Z and millennials want crypto to become part of mainstream life and retailers are perfectly positioned to play a key role in bringing this to fruition."
The volatile nature of crypto is of course a major concern to businesses. It exposes businesses to financial risk if the currency loses significant value, and conversely financial upside if the currency increases in value. Payment services can now act as an intermediary between the payer and the receiver to convert cryptocurrencies into a currency of choice (fiat currency) – eliminating the volatility risk.
The long-term question for businesses therefore is not should they accept cryptocurrencies and their volatility but which currencies they should accept.
As of February 2021, there were over 7800 crypto currencies in existence, and over 2000 cryptocurrencies that had failed. Many of these currencies, such as Bitcoin, require considerable energy to mine coins making them significant carbon polluters and the reason why some companies like Tesla and some governments have stopped accepting them.
As companies look to become more sustainable and reduce their carbon footprint this will place pressure on current leading cryptocurrencies like Bitcoin. Companies will have the power to direct consumers towards 'greener' cryptocurrencies that don't require as much energy to mine. With the release of digital services such as Binance Pay and others, acceptance of smaller cryptocurrencies will increase. Many of these smaller cryptocurrencies are also significantly cheaper to process than Bitcoin – hence increased competition will see the rise of new leading cryptocurrencies that benefit both business and consumers.
Ms Spooner outlines the benefits for businesses and customers in adopting crypto as a form of payment.
Customer purchasing convenience
"Adding crypto as a form of payment provides an additional means of payment for shoppers. The more forms of payment, the improved customer experience for shoppers.
"In the online environment, brand owners need to understand that increased payment options grease the path to purchase. In many cases, it makes the decision to buy easier and more enticing."
Funds are immediate
"For retailers, the availability of funds is almost immediate. Cryptocurrency trading platforms provide tools for businesses that enable them to receive crypto payments in fiat form very quickly.
"This is much better than having to wait days for traditional credit card facilities to deposit funds into retailers' bank accounts."
Lower transaction costs
"The cost to process some cryptocurrencies is cheaper for businesses which means less costs are passed on to shoppers. Credit card payment providers usually charge an average transaction fee of one to two percent. Some crypto transactions can cost less."
Global liquidity
"One of the biggest advantages of cryptocurrencies is the time and cost savings for cross border payments. Payments can be made 24/7/365, settle instantly and be relatively cheap to transact (depending on the token). Traditional FX systems cannot compete."
Removal of chargeback fraud
"The risk of chargeback fraud is removed for businesses. Crypto payments are unchangeable which means once the payment is made, it cannot be reversed.
"Crypto payments are considered safer as well as they are less likely to be the target of fraud and DDos attacks."
About Fifth Dimension Consulting
Fifth Dimension has been recognised for its ground-breaking work, being honoured as a 2021 Confirmit ACE (Achievement in Customer Excellence) Award in the Innovation category, a 2020 Confirmit AIR Insight and Research Award Winner, as well as being included in the highly respected 2020 GreenBook Research Industry Trends (GRIT) Top 25 Strategic Consultancies. Since its launch in 2006, Fifth Dimension's four pillars of expertise have continued to evolve new capabilities to embrace uncertainty and drive the development of market leading approaches: strategy, experience, research and technology.