Buy From The Bush (BFTB), in partnership with PayPal Australia, has launched a new national competition for rural entrepreneurs and bush businesses, 'Buy From The Bush – Big Break'.
The competition calls on Aussies from the bush to pitch their great business idea via social media for their chance to win a share of the $60,000 prize pool to upscale or kick-start their business.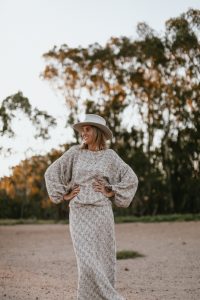 "We are calling on founders, entrepreneurs, or people who have been talking about their business idea for years but just need a little push, to stand up and pitch their idea to the universe. And by universe, I mean social media," says Buy From The Bush founder Grace Brennan.
Buy From The Bush – Big Break has a low barrier to entry. The first round of judging will evaluate pitches shared as 15-second Instagram reels along with an accompanying uploaded three-minute video pitch.
"Buy From The Bush started as an Instagram account showcasing the beautiful things available to buy from rural communities facing drought. I wanted to support other big ideas from the bush and give other innovative rural businesses the chance for their 'big break'. It's only natural we'd use social media as a channel to make entering easy and accessible.
"It may be a mere seedling of an idea, a proof of concept or an existing bush business that needs a little boost to get to the next level. We are looking for creative ideas that have strong market potential and will deliver positive outcomes to local rural communities," Ms Brennan said.
Ms Brennan will be joined by a panel of notable judges who will use their business expertise to review and select the top entries, including birdsnest founder Jane Cay, Liandra Swim founder Liandra Gaykamangu, and PayPal Australia Marco Steinhauer Finance Director.
For information on how to enter the competition, visit buyfromthebush.com.au.
Entries will be judged on how effectively the pitch tells the story of their idea, the uniqueness of the idea, commercial appeal and market potential, whether the idea will have a positive impact on the business' local community and capability of the founder.
The panel of judges will then hand pick the top 10 entries who will be invited to submit a short-form business plan and pitch their idea to the experts for their chance to win the top prize of:
$30,000 to start-up or scale
Free access to the Buy From The Bush marketplace for one year
Membership to the BFTB Bush Business Club on Facebook
A Digital Marketing Accreditation grant
PR Package from The Regional PR Co
Subscription to an online course and mentoring with Start Lab.
The runner up will receive $15,000 and the Australian public will also have the chance to vote on the top 10 entries for a People's Choice prize of $15,000, via buyfromthebush.com.au.
PayPal Australia Chief Executive Officer Eric Lassen says: "PayPal is passionate about supporting small businesses, by giving them the backing and the tools that they need to succeed. When Buy From The Bush told us about their idea to launch a competition for rural entrepreneurs, we didn't hesitate to get involved. We can't wait to see the brilliant ideas that are out there, and to give the winners the boost that they need to get off the ground."
Entries are now open until 12pm on Monday, 11 October. For more information and terms & conditions, visit Buy From The Bush – Big Break.