BWS has launched a drive-through coffee offering, Double Shot Coffee, at one of its locations in Tasmania.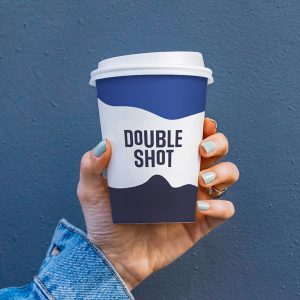 The concept is a partnership between the Endeavour Group, owners of BWS, and Oasis Griffiths Group (OG Group).
BWS Gateway Drive in the Tasmanian city of Devonport was chosen as the national launch location, given its recent refresh and premium four-lane drive through.
OG Group Managing Director Peter Patisteas says the team welcomes the challenge to conceptualise a new premium Australian coffee brand.
"The OG group's portfolio of premium coffee-first brands delivers complementary food and beverage provisions, tech solutions and value-added services. These diverse operations enable us to create a framework that could be easily scaled up," he says.
"We utilise the latest market innovation and sustainable manufacturing practices to produce consistent high-quality coffee with a first-to-market analytics platform to inform decision making and drive growth for all stakeholders."
BWS Format Development and Innovation Manager Bianca Milne says an opportunity was identified to expand the retailer's convenience offering to attract a new customer and further satisfy the core.
"We've seen the activity of other convenient coffee brands and the demand from consumers, but we also know many aren't satisfied with the quality of the dollar offerings," she says.
"BWS has prime locations that are drive through ready, making the introduction of first-class coffee pit stops that will offer express, contactless and consistent coffee an endeavour worth pursuing."
On the menu
Double Shot Coffee is expected to satisfy early risers and motorists on the move by delivering "fresh, full-bodied" coffee fast.
The deluxe coffee carts will serve a strong, premium blend of medium to dark roast beans with "notes" of caramel, blueberry jam and chocolate.
Customers can order double shots of espresso through to lattes with a choice of either full cream or soy milk.
A selection of locally baked takeaway treats will also be on offer.
What's next
Following the opening of this coffee pilot, BWS hopes to roll out this concept to other drive through locations across the nation in the months to come.