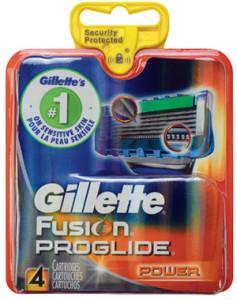 Checkpoint Systems Inc., a supplier of merchandise availability solutions for the retail industry, has announced that more than 3,000 retail stores are now protecting Procter & Gamble Gillette razor blades with its iSAutoPeg Tag.
Designed for razor blades and other high-risk items displayed on peg hooks, the iSAutoPeg Tag aims to snap quickly and safely on single- or double-hole packaging and can be removed easily at point of sale for reuse.
"We worked with our retailers and Checkpoint to develop iSAutopeg Tags, which can be customised to fit on razor blade packaging so that blades are available and easily accessible to our customers in open displays," P&G Shave On Shelf Availability Leader North America Shawn Evans said.
P&G has plans to introduce the iSAutoPeg Tag into 7,000 stores by June.
"We're excited to work with P&G and its retailers to ensure the on-shelf availability of their products and simplify operational processes in stores," Checkpoint Systems President of Merchandise Availability Solutions Per Levin said. "The iSAutoPeg Tag is an innovative product protection solution, which is helping retailers sell more, lose less and simplify store operations."