Woolworths Gold brand gets a fresh look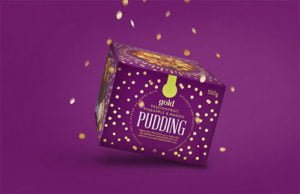 Within the portfolio of Woolworths' brands, Gold has been repositioned as a seasonal offering for customers. The new design is a modern, multi-category brand, sparking joy and excitement around the key idea of celebration.
"These days, the ultimate luxury is time; the time to connect with each other, have fun and indulge ourselves," Woolworths Food Group Brand Manager (Own Brand –- Gold, Seasonal & General Merchandise) Olivia Hadlow said. "A key
Look to support local manufacturers who have the innovation and design capability to accelerate your production rather than paying inflated international prices for your machinery.
Read More
part of that enjoyment and connection is food – it's quite literally at the centre of the celebration. Woolworths Gold helps our customers enjoy those rare special occasions with loved ones."
The new Gold offering is a range of premium fare comprising biscuits, confectionery, artisanal meats and luxurious puddings.
The redesign created by Boxer & Co. was inspired by the key idea of 'magical moments'. Firework and confetti-inspired shapes and a vibrant and modern colour palette are offset with premium gold foiling and a matte varnish finish.
Over-35s planning to spend more this Christmas
Three out of four Australian consumers are expecting to spend the same amount or more on Christmas gifts this year – with mature customers ahead of their younger counterparts when it comes to organising their Christmas shopping.
In its seventh year, the Retail Council's Christmas Spending Index examines consumer spending habits in the lead-up to Christmas. Retail Council Acting CEO Steve Wright says a about 20 per cent of shoppers have indicated they intend to spend more this Christmas compared to last year.
"This is the highest response we have seen in the seven years of conducting the Index, showing buoyant consumer confidence," Mr Wright said.
"More than 90 per cent of consumers surveyed expect to spend more in the Christmas period than they would in a normal month, with a majority expecting to spend between $250 and $1,000 on top of their usual spend."
While over 50 per cent of consumers surveyed indicated that they expect to finish their shopping in the four-week period before Christmas, over-35s are more organised in getting their Christmas shopping done earlier in the year with 20 per cent indicating they have already done some Christmas shopping this year. By comparison, only 11 percent of 18-35 year olds indicated they shop for gifts throughout the year
The Christmas Spending Index forecasts a national spend of $6.8 billion this week, as consumers ramp up their pre-Christmas shopping.