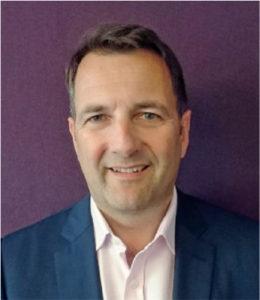 Neil Rechlin
Partner
Neil is a partner at NextGen Group. He has held line roles in large FMCG companies such as P&G, FritoLay, InBev and Wyeth in the UK. For the past 14 years he has worked as a consultant in Australia, leading significant capability and strategy programs for clients such as Nestlé, Unilever, Coles, Schweppes and Fonterra.
About NextGen Group
NextGen is a Sydney based sales consultancy founded in 2010. For the past two years NextGen has teamed up with the AFGC on the development and delivery of the FGCC training and accreditation program that has been delivered to more than 1,000 sales, supply chain, legal, category and marketing managers. The NextGen team works extensively with both suppliers and retailers on both sales strategy and capability.

As most readers would be aware, the Food and Grocery Code of Conduct came into force on July 1, 2015.
About Life, ALDI, Coles and Woolworths all signed up to the Food and Grocery Code of Conduct (FGCC) and agreed to be bound by its conditions. Metcash has stated that it will act in a way that is consistent with the code and review signing at the end of this year. The code allows for a full transition year (ending July 1, 2016). During this transition period, retailers must complete a number of tasks. They should:
Ensure that that all their buying teams are fully code trained and and that their organisations are code compliant in their behaviour, policies and procedures.
Appoint a code-compliance manager.
Act in good faith.
Offer and negotiate new code-compliant grocery supply agreements (GSAs) with all of their suppliers.
So where are we at?
The AFGC and NextGen have now trained almost 150 companies and more than 1,300 people in the implications of the code on their commercial relationship with retailers. This will ensure that suppliers are 'talking code' with their retail contacts on a regular basis. This is critical to support the behaviour changes the code requires of retailers.
Woolworths and Coles have now trained their staff and made internal provisions to ensure they are operating in a code-compliant way. They have appointed code- compliance managers as their internal code auditors or 'code police' (see the AFGC or retailer's websites for contact details).
The retailers have offered all suppliers the relevant amendments to their supply agreements and suppliers are at different stages in regard to signing their GSAs with the retailers. After early ACCC intervention, it was made very clear that this process is a 'negotiation' with the retailers, not a 'take it or leave it' position.
Coles have issued suppliers with an update to its terms and conditions and integration of the portal to ensure existing term agreements become code compliant. It has also taken the opportunity to include simplified trading terms as a concurrent initiative to getting GSAs agreed.
ALDI has issued an update to its terms and conditions that amend current trading terms to ensure they are code compliant.
Woolworths has issued an 'Annexure A' to its trading terms that, again, endeavour to ensure that all existing agreements become code compliant.
The retailers have a significant task ahead in negotiating GSAs with all suppliers (up to 4,000 for Woolworths and Coles) ahead of July 1, 2016. There are some significant industry concerns around their ability to achieve the task before the deadline.
So what happens on July 1?
If you have signed the retailers' various amendments/annexures:
You are fully covered by the terms within the agreement signed with the retailer and the code from the date of signing.
If you have not signed the retailers' documents by the end of June, then a number of things occur:
From July 1, the retailer will be legally bound by all elements of the code, regardless of the fact they have not signed.
Any elements of your current trading terms that are not code compliant will become void. By way of example, if you have 'shrink' in your trading terms, from July 1 the retailer may not charge or request a shrink payment, regardless of what may have been historically agreed.
Discretionary elements such as deductions (offset from remittance) would default to a position stopping a retailer from making them, unless existing agreement explicitly allowed for them – many of the legacy retailer term agreements do allow for deductions.
NextGen and the AFGC both strongly believe that the best possible position for a supplier is to negotiate a mutually acceptable position with the retailer to ensure that the full benefit of the code is realised by the supplier. However, there are a number of elements that should be considered carefully.
The introduction of the code and GSAs provides suppliers with a unique opportunity to review both their contractual and commercial position with retailers. The code's purpose is to make sure that the GSA is negotiated (you have a say in its terms), transparent (you know what you are up for) and certain (the deal is one retailers must stick to). The code, though, does not protect you from a bad deal – it is for you to negotiate a pragmatic and workable deal with which to do business.
July 1 is not the end of this code of conduct journey – it is the start. The past year has just been a transition, and from July we begin living and breathing the code on a daily basis. All the transitional arrangements expire and there is full expectation that their behaviour will be fully code compliant.
The AFGC will be providing further opportunities to understand the FGCC at its annual Food and Grocery Australia Conference (May 31-June
2) in Brisbane. Speakers from the ACCC, Coles, Woolworths, NextGen and British Brands Group will examine the FGCC and provide their perspectives on the transition period and the next 12 months.
If you have a specific code or GSA challenge, contact NextGen, which provides both code training and GSA readiness assessments for suppliers. NextGen can be contacted at info@ngg.com.au or visit www.afgc.org.au for further information.