The top three things you need to know before your business installs a commercial solar power system.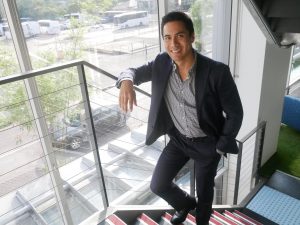 By Energy and Carbon Solutions National Business Development Manager Mario Silvera.

At the time of writing, it's uncertain whether Australia's second wave of COVID-19 will, outside of Victoria, bring a return to government issued restrictions, resulting in widespread working from home again.
Whatever the outcome, operational costs for commercial property will co

ntinue to be an area of importance for most business owners or procurement managers looking to cut costs where they can.
Previous articles highlighted various government grants and finance options that could help businesses to keep installation costs as low as possible, but what else should business owners know?
Energy and Carbon Solutions, which has been providing government certified, energy efficiency solutions for hundreds of Australian businesses for more than 11 years, has identified the following as the three main areas you should be informed about before your business instals commercial solar.
The two most common sizes 
Most commercial installations will either fall into the 'less than 30kW' (up to 100 panels) or the 'between 30kW and 100kW' range. For perspective, the average residential solar installation is 6kW, involving around 20 panels.
Over the course of a year, a 30kW system will generate on average about 120kWh of energy per day at a cost of around $2000 per month. Less than 30kW systems are like residential solar in that they fall under the same grid connection and use the same hardware components. It's common for installers without specialised commercial solar experience but familiar with residential systems to handle business sized installations up to this size.
Systems between 30kW and 100kW require a commercial solar specialist to instal, as the system needs authorisation from a local electricity network (DNSP) to connect to the grid, while commercial solar installations higher than 30kW involve different specifications to protect the grid from all the energy they generate. These systems are most likely found on mid-sized office buildings and small retail businesses.
Typical solar costs and paybacks 
To provide a rough figure, a commercial solar system of less than 30kW can be installed from around $700 per kW. By comparison, a quality commercial solar installation of between 30kW and 100kW will cost around $1200 to $1500 per kW in Australia. Using additional components such as microinverters will raise this figure by around 15-20 per cent, although most providers will generally select a string inverter system as the default, to minimise costs. Installations of less than 30kW are cheaper because they require less network protection with lower engineering costs.
Before beginning any preliminary work, it's important to review the business's electricity bills for monthly consumption patterns, network fees/charges/tariffs, and energy retailer contract length. With the annual savings of energy created by installing a commercial solar system, it's not unusual for the payback period to be achieved within five years.
A final point is to confirm if any long-term tariff contracts (and expected increases) were previously negotiated with energy retailers for the business premises, as this will alter the projected payback and savings of commercial solar.
Maintenance and monitoring 
A common question most businesses ask is 'do the solar panels need to be cleaned?' While solar panels are generally self-cleaned during regular rainstorms, in certain areas that experience greater levels of pollution and dust, manual cleaning carried out on a case-by-case basis is recommended.
For larger commercial installations, a comprehensive and tailor-made maintenance schedule will likely be provided for the business to organise via a third-party cleaning company, or to conduct themselves.
Regarding monitoring, Energy and Carbon Solutions recommends that you don't buy a commercial solar system that doesn't monitor both electricity consumption and solar energy generation. It's not uncommon for commercial solar system quotes to be measured on the logic that whatever the business consumes during the day (according to monthly electricity bills), determines the size of the installation they should buy.
However, without the appropriate generation and consumption monitoring software, your business won't have readily available information necessary to keep post-solar bills as low as possible.
A good monitoring solution will offer your business the capability to check the gross consumption of the premises – in other words, the hourly 'before and after' effect of the commercial solar system on your energy use.
About Mario Silvera 
Mario Silvera is the National Business Development Manager for Energy and Carbon Solutions. With a background in finance and marketing, he jumped into the energy sector more than 12 months ago to put a fresh spin on the energy efficiency perspective.