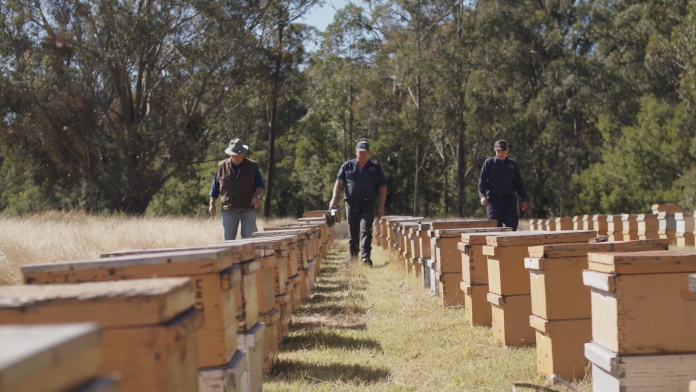 The new 'Proudly Local' range launched by Capilano, celebrates the dedication and hard work that goes into every jar of honey.
It will also connect shoppers with producers in their region, as it promises that the honey in the jar comes solely from beekeepers in the relevant state.
"We need a new generation of beekeepers to take up this profession to see it thrive into the future," says Castlemaine-based beekeeper, Peter McDonald.
"Beekeeping is not just about producing honey, there is a much broader agricultural role as well. Australia really needs its bees and beekeepers."
Hive + Wellness CEO, Ryan d'Almeida says, "Covid-19 has brought a range of challenges for beekeepers, who often travel vast distances in search of flowering trees that are perfect for their bees.
"This comes after a period where drought, heat and bushfire killed millions of bees, decimated food sources and prompted the worst honey shortages we have seen. But beekeepers are an amazingly resilient group."
Mr McDonalds says that people could learn a lot from bees.
"They've very intelligent, extraordinarily hardworking, and their teamwork is second to none.
"Most people, the more they understand about bees, the more interested they become in how honey is created.
"I hope 'Proudly Local' helps consumers make the connection between our food and the natural environment."
Hive + Wellness sources honey from many of Australia's professional beekeepers, for its Capilano product.
The company has created five 'Proudly Local' products, for Queensland, NSW/ACT, Victoria, South Australia and Western Australia.
It will periodically rotate the beekeepers featured on the packages to introduce consumers to more and more Aussie beekeeping families.