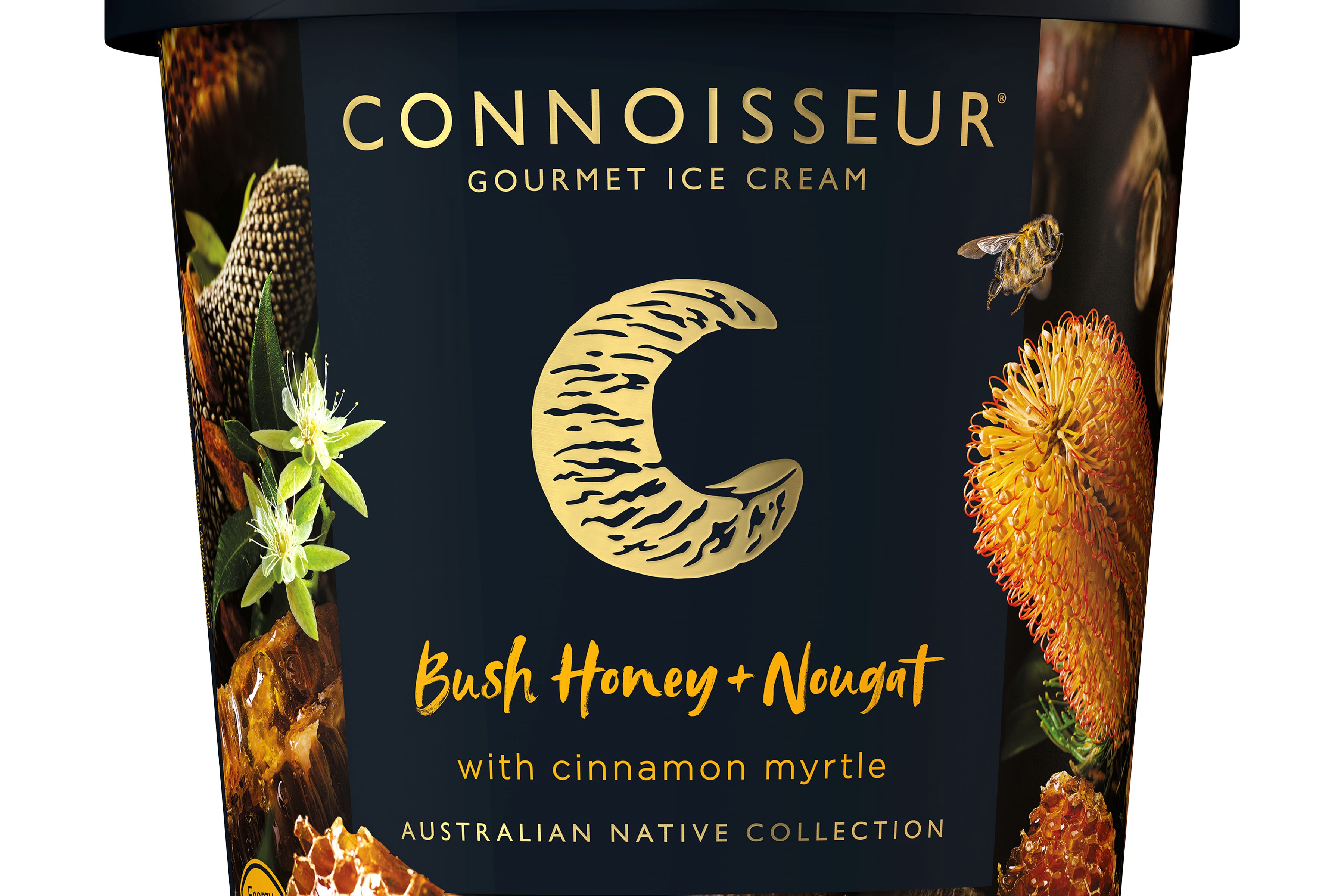 Peters' premium ice-cream brand, Connoisseur has released a limited-edition bespoke ice-cream flavour range, inspired by Australian native ingredients.
Launching this week, the Australian Native Collection is said to champion local and "unexpected" flavours, distinctive in both taste and texture.
As a brand first, Connoisseur is launching a new "super-premium" range in multiple formats under the one collection. There are two multipack sticks, two loose pack sticks and three 470mL tubs.
Flavours include:
Wattleseed & Hazelnut stick (available to purchase as individual or multipack sticks).
Wild Hibiscus & Berry stick (available to purchase as individual or multipack sticks).
Macadamia & Spiced Lime with Lemon Myrtle tub.
Bush Honey & Nougat with Cinnamon Myrtle tub.
Davidson Plum & Cocoa with Caramelised Pear tub.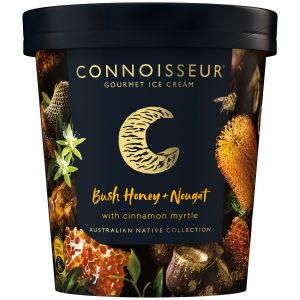 Connoisseur has partnered with renowned Australian chef Mark Olive for the new collection. The brand says they have drawn on Mr Olive's "years of experience and passion for fusing native flavours in an unexpected way".
The new flavours, according to Connoisseur, shine a light on local ingredients at a time when premium produce and native ingredients are at the forefront of culinary experiences.
"We are excited about the new range and championing local ingredients in a new and unexpected way, highlighting the versatile and delicious flavours," Peters Head of Marketing Andrea Hamori said.
The Connoisseur Australian Native Collection is available from leading convenience and grocery stores nationally at RRP $10 for a 470mL tub, $8.40 for a multipack of four sticks and $4.10 for a loose pack stick.