Nespresso's coffee experts have created a new limited edition iced coffee range, 'Taste the Australian summer'.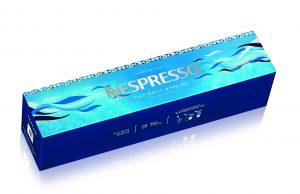 The range features two "refreshing" coffees – Flat White Over Ice and Long Black Over Ice – each with a three-step recipe. Both use capsules that have been specifically designed to be enjoyed over ice, with the hot coffee being extracted over the chilled ice cubes to unveil "enhanced aromas".
The Flat White Over Ice variant is a blend of darker roasted coffees with "bold spice notes and a smooth, creamy texture".
Long Black Over Ice is a combination of South American and east African coffees known for their fresh, fruity and floral aromatics that have been lightly roasted to "keep the vibrant aromas intact", and finished with sparkling water.
Both are claimed to speak to the Australian coffee culture, with the Flat White Over Ice paying homage to a firm local favourite and the Long Black Over Ice being a nod to new upcoming trends and the experimental coffee scene.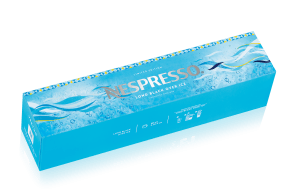 "Australia's coffee culture is booming and is now considered one of the most refined in the world, with many labelling it as a benchmark of quality," Nespresso Coffee Ambassador Mitch Monaghan said.
"We Australians love our coffee, that's undoubtable. However, it's not always compatible with the temperature, and many coffee drinkers look for a cooler alternative over the summer months. We've introduced these two coffees so you can enjoy the high-quality Nespresso you know and love, but with a fresh, cool spin for the hot summer months."