Many employees around Australia are making their way back into the office.
However surprising research reveals most employees admit their organisation has not shared with them a Covid-19 risk management plan.
The findings come from an independent survey of a nationally representative panel of 1001 Australian employees, commissioned by Cleancorp.
More than half (53%) of employees in micro-businesses (up to 15 employees) and 33% in small businesses (15-50 employees) have not received such a policy. This compares with just 24% of those in organisations with more than 50 employees who have not received a policy.
"If organisations want to ensure a successful transition back to the office, they should communicate to their employees everything they have done to maximise their safety at work," says Co-Founder and Director at Cleancorp, Lisa Macqueen.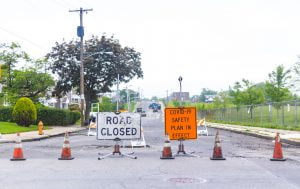 Looking more specifically at certain fields that have not been made aware of a Covid-19 safe plan:
43% of respondents in the building industry
40% in the media and entertainment industry
27% in the professional, scientific, technical services
20% in healthcare
Infection risks Aussies are most concerned about:
The Cleancorp survey found that 47% of Aussie workers are worried that the use of shared workspaces – such as co-working spaces, hot desks and meeting rooms – could carry an increased risk of infection.
47% of employees admit they are worried about being around colleagues who might have been exposed to the risk of infection during the evening, or on the weekend.
Shared 'touchpoints' are also a concern with workers, as 46% of them express being worried about objects such as security buttons or door handles.
What would make Aussies feel safer?
When asked what types of factors would make them feel safer, 50% revealed their management should mandate that anyone with the slightest Covid-19 symptoms, such as dry cough or tiredness – does not enter the workplace.
The quality of workplace cleaning appears to be another significant factor when it comes to workers feeling safer; 49% of respondents say their workplace cleaners should conduct anti-viral cleans, not just regular cleans.
Other factors, include having their own hand sanitiser, having more flexibility around remote working arrangements and the availability of face masks, in the office.