Dilmah was launched in 1988, but its origins in Sri Lanka date back almost four decades before this.
In the 1950s, Merrill Fernando, the founder of Dilmah, dedicated his life to tea. He found that the ownership of tea was quite concentrated, which was leading to the commoditisation of the industry. Mr Fernando, who believed that his country produced tea with so much care and artistry, decided he would fight this process of commoditisation.
As a result, Dilmah has offered a product – for 30-plus years – promoted as a unique taste of unblended Ceylon tea packed at source. But what has the brand done over the years to retain its relevancy?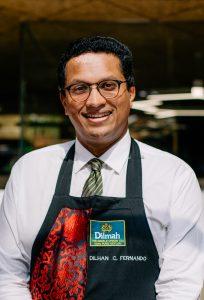 Product purpose
Talking to Retail World, Dilhan Fernando, Merrill's son and the current CEO of Dilmah, believes tea is more relevant than ever, today.
"Tea is an antioxidant-rich beverage that helps protect the human body from stress, dementia, diabetes, cancers, stroke, etc," he says.
"Beyond that, one dimension we're very much focusing
on now is the social aspect of a cup of tea. We've had an association with hospitals for many years, and the reason for that is, when you visit someone who's unwell, you're often lost for words. What we experienced many, many years ago – over 20 years ago – while visiting a hospital, was that a cup of tea has the possibility to speak where words fail.
"Today, there's [also] a terrible epidemic of loneliness in many parts of the world, so, we see a tremendous relevancy in tea. Not only in the wellness aspect or offering people non-alcoholic choices, but also in that social aspect to encourage people to have a cup of tea with someone. A simple but critical act in alleviating loneliness."
A deeper purpose
Setting out to fulfil the founder's vision to make business a matter of human service is the Merrill J. Fernando Charitable Foundation. A minimum 10 per cent of the profits from sales of Dilmah are used by the foundation to help vulnerable women, men, girls and boys.
The focus of the foundation is said to predominantly revolve around longer-term sustainability, by empowering individuals, families and whole communities to help themselves. This has seen the implementation of numerous projects and programs across Sri Lanka, which are claimed to be meaningful, eco-friendly and innovative.
"Beyond the experience of the product, we are particularly blessed in the purpose my father defined and established at the heart of Dilmah," says Dilhan Fernando. "That purpose is making business a matter of human service.
"In this philosophy, there is a strong acknowledgment that we've experienced that commercial objectives are very compatible with sustainability and philanthropic [values].
"While yes, a business can make a heck of a lot more money by not investing in people, and so on, the fact remains that in building a sustainable business, not only is the business able to better engage with its staff and workers and develop a happier environment, but [it's] also increasingly meeting the demands of a new generation of consumers. This generation is demanding not only the product quality and experience, but also the ethics and sustainability of the business."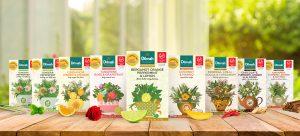 Conserving the environment
The environment is also central to Dilmah's business, with Dilmah Conservation at the heart of its commitment. When asked about core achievements in sustainability, Mr Fernando notes that since 2000, Dilmah has moved towards bio-based materials to ensure its products are as sustainable as possible. Ninety-nine per cent of Dilmah's materials are claimed to be bio-based.
"We still have a few challenges with technology because, for us with tea, you need to have a barrier in your material," he says.
"So, unfortunately, we've had to use a metalised film as a barrier for a significant amount of time, because [without it] tea absorbs every bit of moisture and can create bacteria. We've been very cautious to ensure the purity and the quality of the product, but we're very close, fortunately, with the developments in packaging and materials technology, in arriving at a bio-based barrier material that would be suitable for our teas."
Environmental education is of importance to Dilmah, too, as the company helps farmers and tea planters address a changing climate in its practice.
"We currently have a situation," says Mr Fernando, "[where] not only is that changing climate impacting tea, but it's also driving lots of smaller farmers to terrible economic situations.
"We've seen a number of suicides among farmers. We see people are simply not understanding the changes because [their produce] is a product of their cultural and agricultural heritage. So, for them to move away from [something that isn't climate friendly] to something [that is], it's often quite difficult."
Dilmah is tackling this in a number of ways. The One Earth Centre for Climate Change Research and Adaptation represents one of these.
Addressing this development in its 2019 Purpose book, Dilmah says it was established as a part of the company's commitment to contribute to global and national climate change adaptation strategies. The centre is claimed to be the first such private sector facility that is dedicated to researching climate change and its impacts on agriculture and food production.
Dilmah says it is working in close collaboration with climate scientists, entrepreneurs and farmers to arrive at innovative, concrete solutions and adapt climate smart technologies.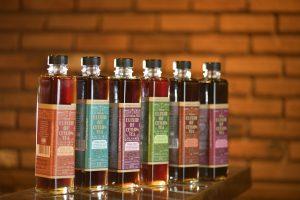 Achievements, new products
In November last year, Dilmah received the 2020 Product of the Year award for its Natural Infusions range.
This range, Mr Fernando says, was built around Sri Lanka's traditional natural medicine.
"We built combinations incorporating cinnamon, moringa, turmeric and pepper – combinations based on specific Sri Lankan recipes," he says.
Dilmah claims its infusions are rich in antioxidants and good for the heart, while also showing possibilities of lowering the risk of infections, non-communicable diseases and some forms of cancer.
In terms of other recent developments, Mr Fernando notes a new range: Ceylon Golden Pekoe.
"We believe that a lot of the traditions are coming back in a very specific and contemporary way," he says. "That involves loose-leaf tea, which is ultimately the most sustainable
form of enjoying tea. It's zero waste, so we're focusing on [Ceylon Golden Pekoe]."
Dilmah is also focusing on another range, Elixir of Ceylon Tea.
"We use handpicked tea leaves and within 24 hours it's extracted into an essence," says Mr Fernando. "It's essentially an ice-tea product that you can simply add water to. It's an authentic concentrate.
"The ice-tea segment has suffered due to the fact of it being commoditised with heavy sugar and flavours. So, we're trying to bring back authenticity and integrity to that segment."
In recent months, Dilmah launched Dilmah Inspirations, a selection of the "finest" gourmet black, green and oolong teas. The teas and infusions are offered in "pure, natural form" or in "inspired" combinations featuring "authentic, artisanal and ethical" teas, flavours, herbs, roots and spices.
The Dilmah Inspirations range includes:
Tropical Breakfast Tea with Turmeric, Coconut & Vanilla.
Ceylon Spice Chai with Ceylon Cinnamon, Ginger, Lemongrass & Clove.
Berry Sensation Tea with Indian Sarsaparilla.
Italian Almond with Sri Lankan Nutmeg.
Lively Lime & Orange with Ceylon Cinnamon.
Rose with French Vanilla with Beal Flowers.
Springtime Oolong with Ginger.
Green Tea with Jasmine Flowers.
Chamomile Flowers.
Peppermint Leaves.
A selected Inspirations range is available from Metcash and in Coles.
Wellness, provenance, quality, ethics
Mr Fernando has high hopes for the tea category and is more than happy to share some advice with Retail World.
"Wellness is in, provenance is in, and quality and ethics is in," he says.
"The tea category has been decimated by commoditisation and the discount culture over the years.
"If we look at core black tea, and if we bring innovation, authenticity, provenance – all those things that customers are telling us now – I think we have a fantastic opportunity. The core, the heart of the tea category has been neglected. There's been a lot of activity in the periphery with flavoured teas, tea-infused waters, etc.
"But ultimately, core tea has a greater story than any of those. Core black tea with provenance, authenticity, purity of origin and wellness is, I believe, the opportunity to engage with this new generation."