The launch marks the first time in Dodoni's 50-year history that any of its products have been made outside of Europe.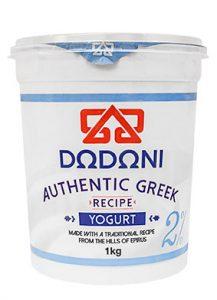 Traditionally, all Dodoni products are made in Europe and shipped via land, sea and air to markets across the world. Dodoni's range of Greek yoghurt is being made in Australia with authentic ingredients and Australian milk.
"Every possible step was taken to ensure that the award-winning yogurt recipe was honoured and respected here in Australia," Elco Food Company Marketing Manager Christopher Telley said. "The result is an outstandingly authentic and traditional Greek yoghurt of the highest quality."
To support the launch, Dodoni has entered into a partnership with internationally awarded chef and MasterChef judge George Calombaris. Mr Telley said Mr Calombaris is a longtime fan and user of all Dodoni products and this partnership represents more than a traditional ambassadorial role.
"He will be a key part of the development of Dodoni Greek yogurt in Australia, which will include ongoing quality assurance and product development in the near future," Mr Telley said.
"He will also soon feature in an integrated advertising and communications campaign where he will help demonstrate the diversity of the yoghurt range through ongoing recipe development, which will be shared via TV, press, digital and social channels."
The Dodoni Greek yoghurt range is all-natural, with no preservatives, colourings, added sweeteners or gelatins.
It will be ranged as two per cent and six per cent fat options in 1kg tubs for an RRP of $6.99.
At the Superior Taste Award 2015, Dodoni Feta and Greek yoghurt (Greece) received the highest distinction of three stars. The two products distinguished themselves for their superior quality, high nutritional value and exquisite taste.